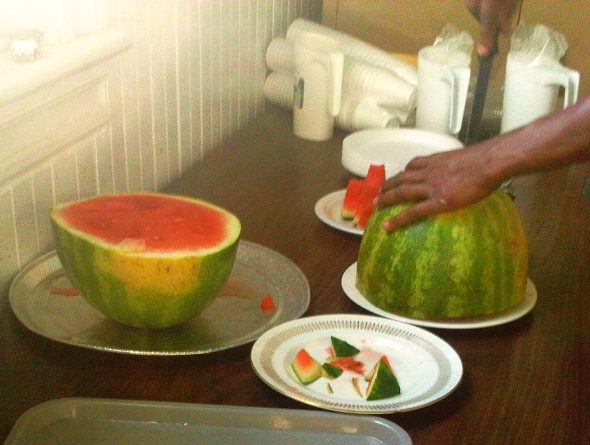 I'm tired.
The past few days of continuous walking between prayer spots has me beat.
I had intended tonight to properly re-visit the Assunnah Muslim Association in Ottawa South, or cross the border again into Quebec and break fast in the Masjid I just learned about which is in Hull/Gatineau.
My body has rights over me and it is telling me to park my butt here inside the Islam Care Centre after performing Asr, the late afternoon prayer. So be it.
I'm not up to interviewing anyone right now. For tonight then, a worshiper first and observer second on this Day 23 of Ramadan.
But now I got a new problem…
I'm sitting here for the next few hours… observing all this food. :-/