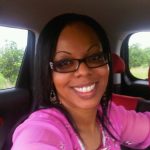 By Jasmine Amoh (@amajas)
For the past ten years or so, I've driven past this Masjid, always telling myself that Insha'Allah, one day, I'll make it here for Jumu'ah.
Problem was, I never saw any sisters entering, so I decided to call up this morning and inquire whether there was a separate entrance for sisters, and if the khutbah would be in English.
"Oh yes sister, there is a separate entrance, and yes, the khutbah will be in English, not to worry!" said the bubbly brother on the line.
Of course I was delighted to hear this, so I prepared to head up the street on my lunch hour for Jumu'ah.