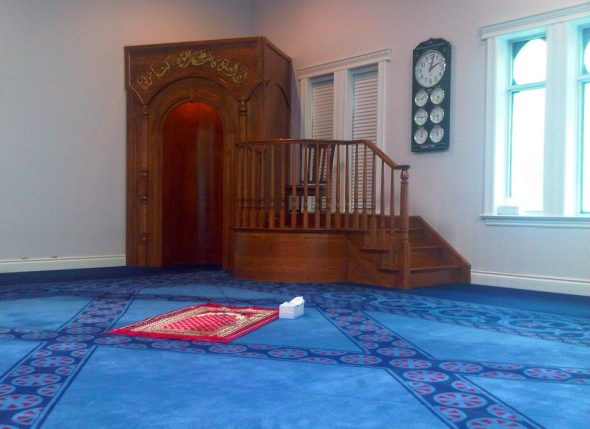 Just arrived in London, Ontario from Toronto. Let's see if we can make afternoon prayers at @LondonMosque. InshAllah. #30days #Ramadan2013

— HiMY SYeD (@30masjids) July 9, 2013
Day 1 of 30 Masjids Ontario
I've arrived in time at the London Muslim Mosque for afternoon Dhuhr Prayers having travelled by bus from Downtown Toronto earlier this morning.
However, Day 1 of 30 Masjids Ontario does not necessarily mean Day 1 of Ramadan in London, Ontario.
This Muslim Community determines the start of Lunar months by actual moonsighting reports, hence Ramadan locally will begin tomorrow, Wednesday July 10 2013.
Having personally decided to start my Ramadan going by pre-determined lunar calculations, it is already the first full day of fasting for me.
InshAllah, God-Alone Willing, I'll spend more than one day here in London, with several different stories being shared on the blog. I've barely been here a few hours, and story-wise already have several promising leads.