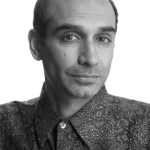 AsalamAlayKum, Peace and e-Greetings be Upon You!
30 Masjids (@30Masjids) began as HiMY SYeD's Journey around The Greater Toronto Area during the Muslim Holy Month of Ramadan in 2011 & 2012.
2013 is the third year for 30 Masjids in 30 Days in the GTA, but this time God-Alone Willing, it's 30 Masjids in 30 Days around Ontario, Canada as we're going around The Province.
Originally inspired by Aman Ali (@amanali) and Bassam Tariq (@curry_crayola)'s 2009 Ramadan trek around New York City. 2011 was their third year, and the second time, Aman and Bassam travelled to 30 states in 30 days during Ramadan. Please follow their Journey : 30mosques.com.
Ramadan is the month of fasting.
Muslims fast from dawn until sunset for 29 or 30 days depending on calculation and/or visual moonsighting. In 2011 the lunar month of Ramadan happened to correspond to the month of August. One solar year later, the lunar month began 11 days earlier on Thursday night, July 19 2012
There are hundreds of thousands of Muslims in The Greater Toronto Area, and over 100 masjids.
HiMY hoped to do this in Toronto in 2010, but was busy running for elected office during Ramadan 2010.
HiMY SYeD
Follow:  Twitter.com/30Masjids
Email: HiMY @ HiMY.org