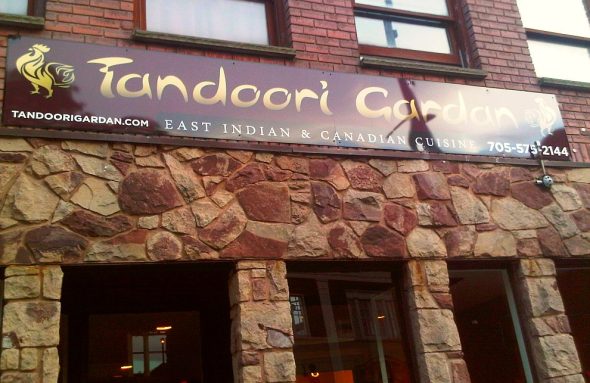 It's about 8 p.m. Tandoori Gardan Restaurant is buzzing. Barely an empty seat.
I'm waiting to place an order for take-out Iftar Dinner.
Sure enough, as the restaurant owner, Khurshid Khan, earlier informed me, Muslim students from the Algoma University Downtown Student residence a few doors down, do turn up to order take-out.
I quickly introduce myself and the 30 Masjids project.
Immediately, they invite me to their join their Iftar in the residence. Ramadan Hospitality FTW!