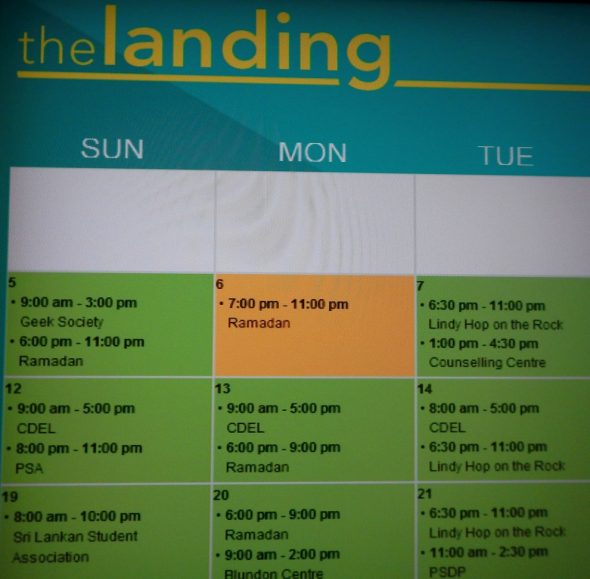 The Muslim Students' Association at Memorial University in St. John's provides Free Iftar for its campus community each weekday during Ramadan.
If one is looking to attend a Public Iftar in Newfoundland, this is it.
The only one in town.
The only one anywhere in The Province.
The Eastern most Public Iftar in North America…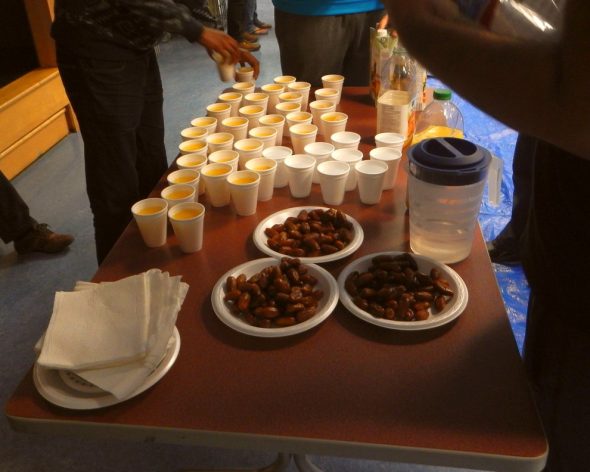 Volunteers prepare plates of dates and pour pineapple juice.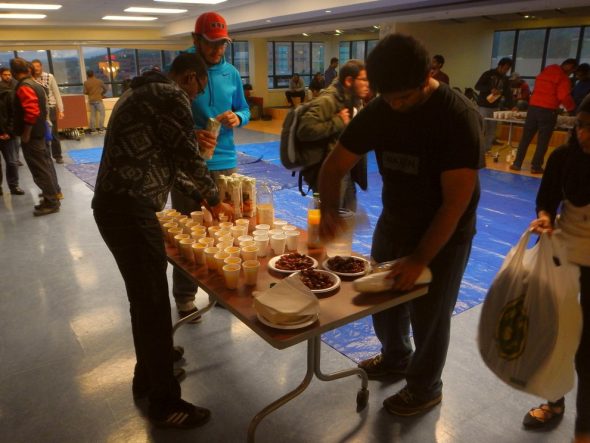 The Landing is a large multi-purpose room in the University Centre.

About 100 brothers will eventually arrive. Most are students, a few faculty.
About 500 International Students currently enrolled are Muslim.
That number has steadily increased from the mid-1980s with less than 10 Muslim Students, to 100 by 1990.
By 2000, about 300 Muslim undergrad and grad students were at Memorial U.

Between 10 to 20 Sisters will also break fast together nearby in a separate room.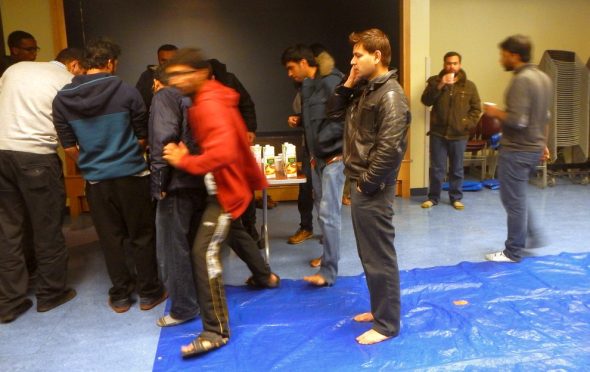 Adhan Al-Maghrib / Sunset Call to Prayer is made announcing time has come to break today's fast, the first in Ramadan 2016.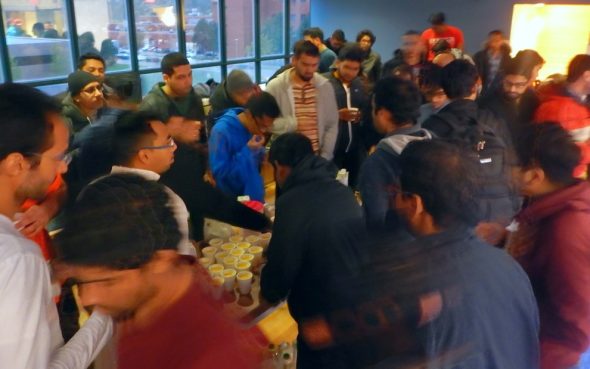 Dates and Pineapple Juice make up tonight's initial Iftar.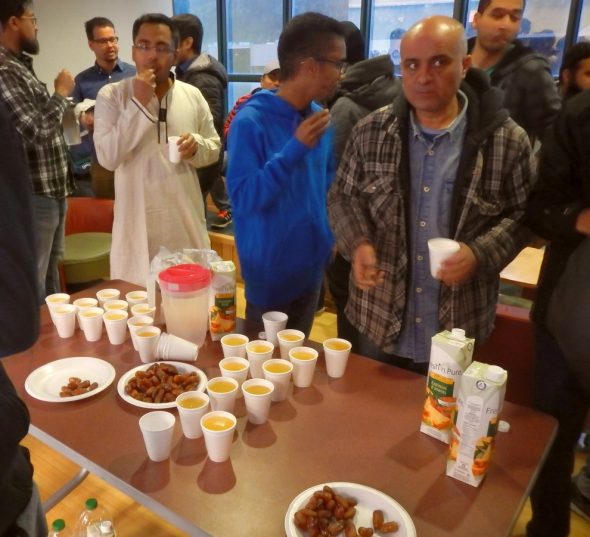 When one thinks of Muslims breaking fast in Canada, pineapple juice over water or milk or tea might be a surprise.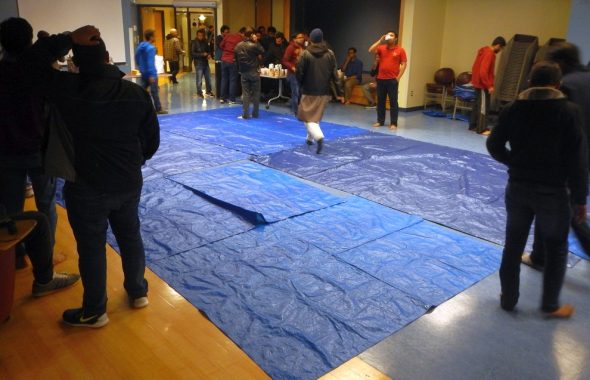 The Iqama (second and shorter Adhan), Call to Stand for Prayer is made, time to prepare for Salat al-Maghrib / The Sunset Prayer.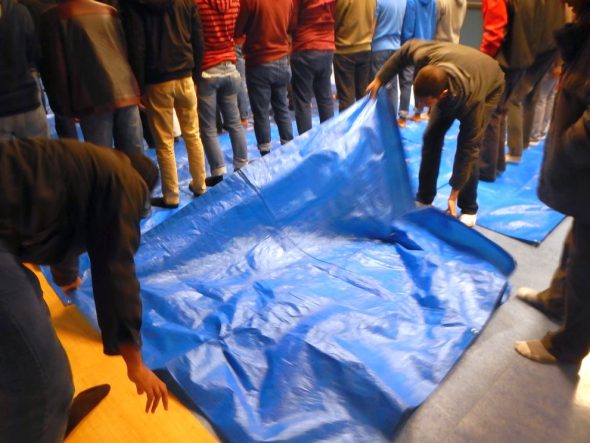 We quickly run out of prayer "space".
Extra blue tarps are brought out, unfolded, instantly creating more prayer space.
If only all Masjid expansions were this fast and economical!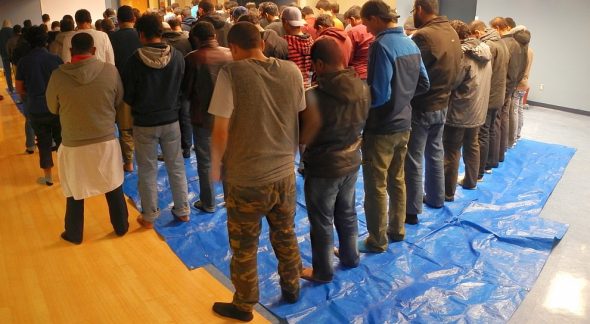 Salat Al Maghrib / The Sunset Prayer in congregation.

The Landing, the multi-purpose room, now re-purposed from prayer space to Iftar dining hall.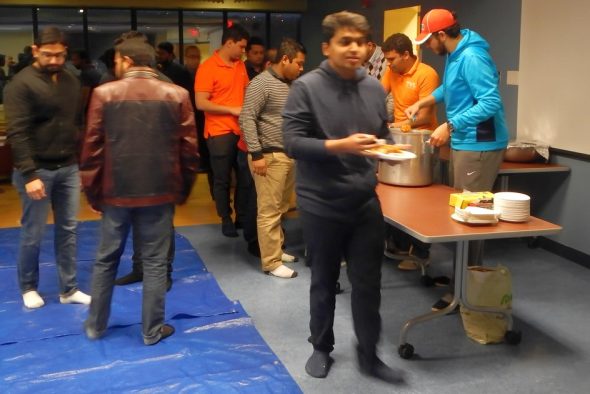 This brother holds one of the first Iftar Dinner Plates of the night.
He's already taken a spoonfool or two.
He's smiling.
After completing a day's Fast which began at 2:55 a.m. and ended minutes ago at 8:56 p.m., one just has to smile after 18 hours forgoing food and drink when one finds themself holding a full plate of permissable food.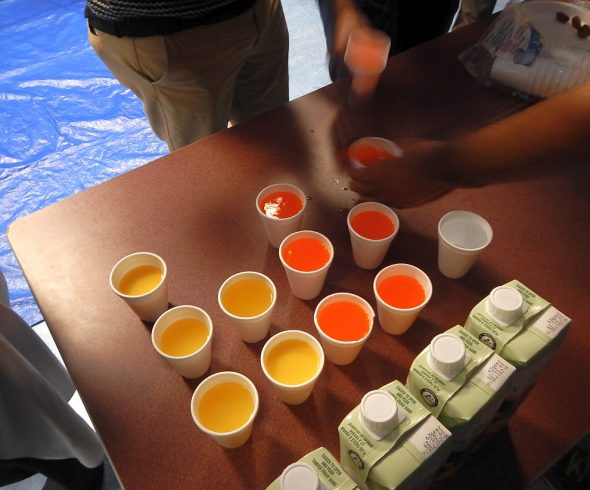 The blue tarps used as prayer mats now become dining hall floor mats.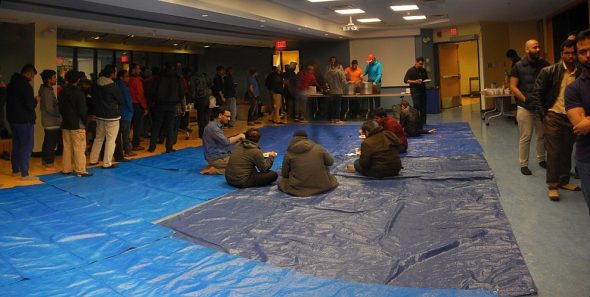 My vantage point from the back of the line allows me to see the centre of the room organically expand its footprint of fast breakers sitting, enjoying their meal and conversation.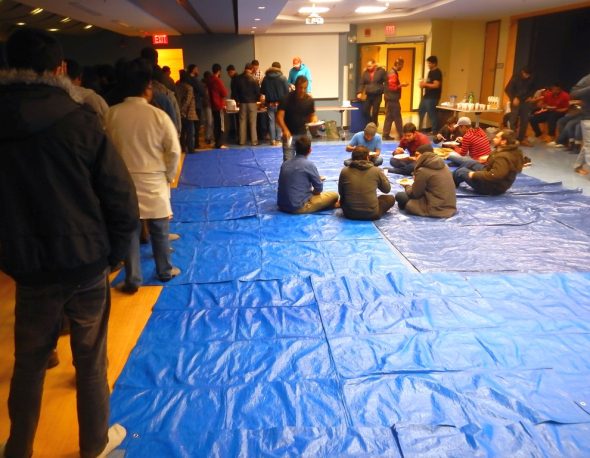 The 100 or students here tonight are almost all International Students studying at Memorial University.
Many brothers expressed to me how much they like St. John's, especially the friendliness of the people here.
It is unfortunate that the local economy is going through very tough challenges at the same time very eager students want to enter the local workforce.
Many students find themselves wanting to stay here after they graduate or complete their post-grad studies, yet, can't justify it when business is slow and the right jobs just aren't here.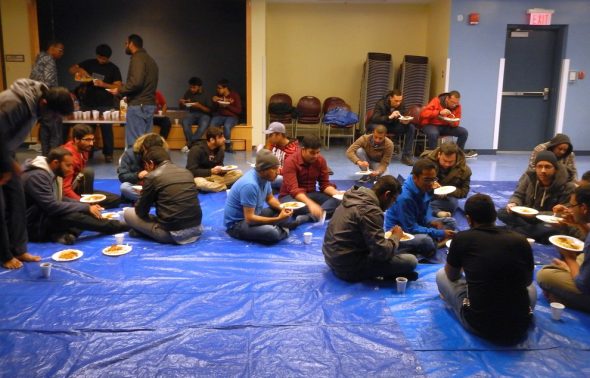 The MSA makes known that this is Public Iftar and anyone may attend.
In previous years, non-Muslim students have come for a meal out of curiosity or perhaps need.
Tonight, I spot one non-Muslim, perhaps faculty, sitting with a Muslim, also likely to be Faculty, enjoying conversation about differences and similarities in different cultures.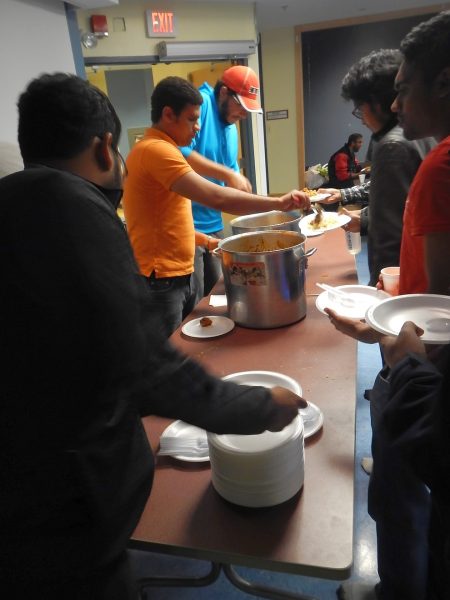 I intentionally joined the back of the line. Still, it wasn't long reaching the food servers.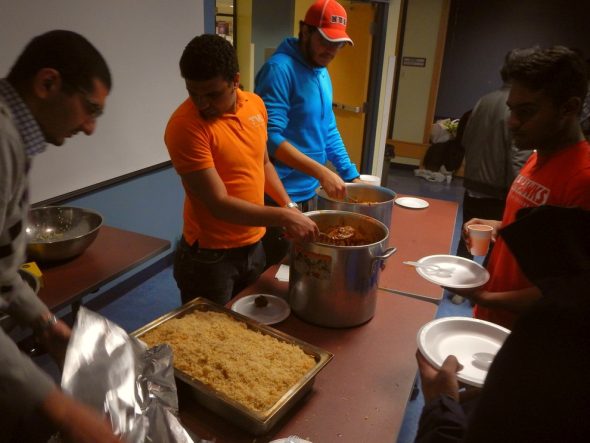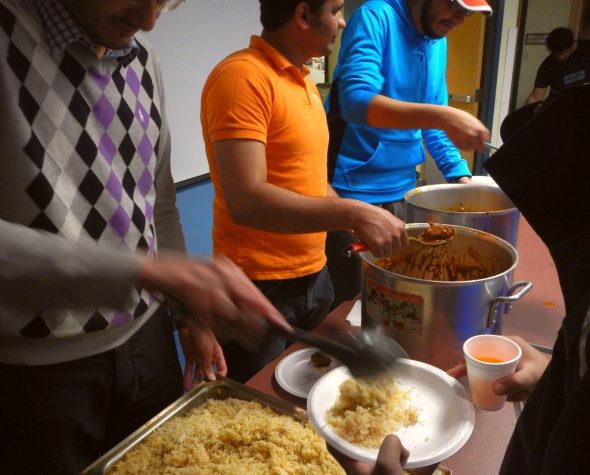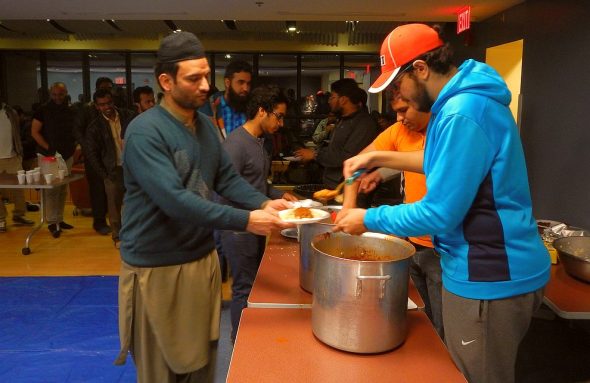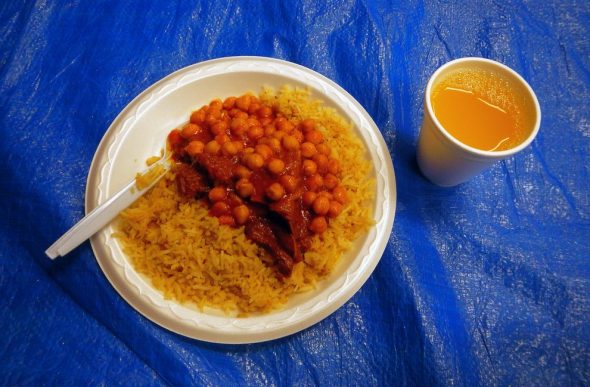 My first Iftar dinner plate of the night on this first full day of Fasting in Ramadan 2016.
After 18 hours, I'm wiped out and looking forward to the food.
And that pineapple juice?
Add one positive checkmark beside whoever at MUN MSA made that call.
A+ in fact.