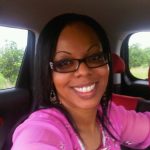 By Jasmine Amoh (@amajas)
I'm really excited to be guest blogging for 30masjids!! Ever since I read the first post at the start of Ramadan, I eagerly await the new daily post to learn about the various masjids in my city.
Born in Toronto, I come from a family of mixed heritage; Ghanaian and Lebanese. A Christian father and a Muslim mother. Neither faith was really ever discussed in my household growing up, so at age 16, I started studying Islam for myself, and instantly knew this was the direction that I had to take.
I heard about the brothers in the U.S. who blogged about their experiences last Ramadan, visiting a different masjid throughout the month, and was delighted to find out that this initiative was also being done right here in Toronto by Himy Syed. Based on this idea, I'd like to share one experience of mine.