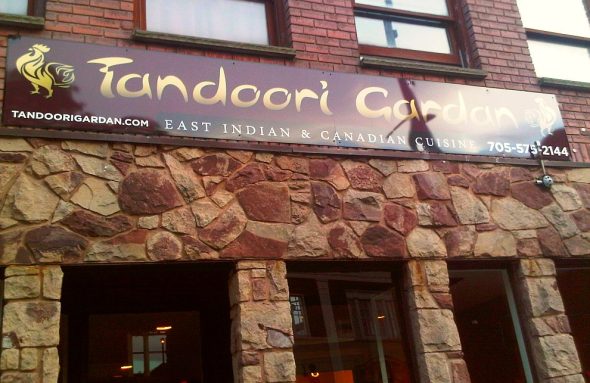 It's about 8 p.m. Tandoori Gardan Restaurant is buzzing. Barely an empty seat.
I'm waiting to place an order for take-out Iftar Dinner.
Sure enough, as the restaurant owner, Khurshid Khan, earlier informed me, Muslim students from the Algoma University Downtown Student residence a few doors down, do turn up to order take-out.
I quickly introduce myself and the 30 Masjids project.
Immediately, they invite me to their join their Iftar in the residence. Ramadan Hospitality FTW!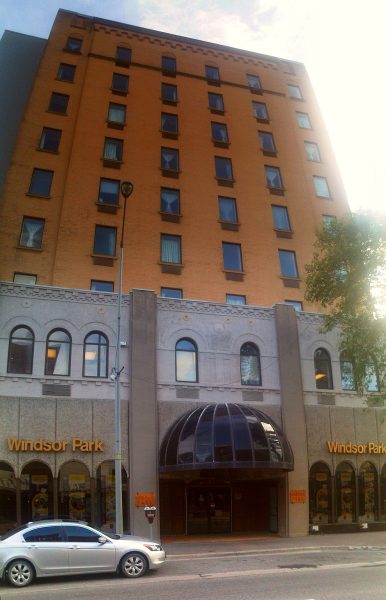 The Algoma University Downtown Student Centre is a 100 unit Student Residence. It opened as such in 2010. Previously, it was a retirement residence.
The former owners bequeathed the property to the University in 2005. Without being able to find a buyer during those five years, the regulations governing Universities in Ontario required Algoma to convert the building to some kind of University use.
While the University was deciding whether to keep the building on the market, student enrollment at Algoma shot up 8.5% in 2009 and by 2010, their existing on-campus Residence, Spirit Village, had to start their first ever waiting list for student housing.
That and the influx of International Students, namely from Saudi Arabia, plus others from the Greater Toronto Area, made the decision for Algoma. They needed the space.
Tonight, we'd be having Iftar in that space.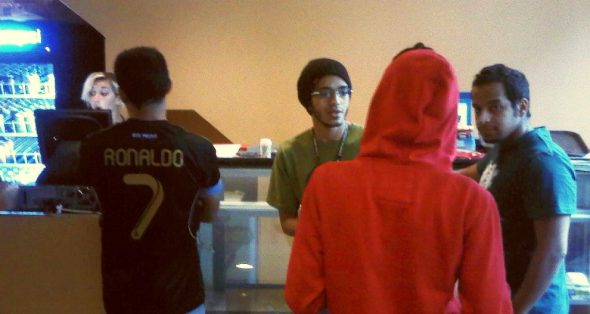 It just happens this is the first night these particular four students have ever ordered take-out from Tandoori Gardan.
Til now, while fellow students were ordering take-out, these four have been cooking their own Iftar dinners in the residence kitchen.
Tonight however is a bit different. It is exam season, and with a final one or two exams remaining, all four would rather spend time studying than cooking.
Mazin and Sultan happily hold take-out for nine in front of Tandoori Gardan on Queen St. E.
Back in the Student Residence, preparations are quickly made in this second floor kitchen for a big Ramadan Spread.
About 80 Muslim students are currently enrolled in Algoma University. The majority of them are International Students from Saudi Arabia. The remaining are from the Greater Toronto Area.
A number of the Saudi students here were previously enrolled in larger universities down south, like Ryerson in Toronto and Brock University in St. Catharines. But with class sizes there in the hundreds at times, they felt a bit alienated from their professors.
Here, class sizes are in the dozens at most. The professors are accessible and the classes can switch into discussion mode from only being a lecture.
The Arabic speaking students tell me they also think in the Arabic Language. Consequently, being able to translate what they are learning in English in class into Arabic in their heads or perhaps during note-taking is a part of their learning process.
Algoma's smaller classes and more intimate pace allows them to better translate  during class. Hence, they tell me they are learning their subjects better here than at Ryerson or Brock.
The students have learned a further benefit of attending Algoma U., the small class sizes enable them to enroll in nearly every class they want, when they want.
Contrast that with the register-by-telephone-first-come-first-served free-for-all at larger Ontario universities, when sometimes you have to wait a semester or two to get into your choice of class.
As many an undergrad knows, not getting the right prerequisite in the correct order can end up adding a semester or summer session before getting that degree.
The students tell me it's the opposite here. Because they are able to get into the classes they want in their desired order, the international students have been graduating faster up here than had they stayed enrolled in campuses around the Greater Toronto Area.
That's something I'd never heard before.
Someone's smartphone begins the Call to Prayer. It's time to break the fast.
The food is shared between everybody. And is it ever TASTY! Thumbs up!
Having Halal Food available is one thing, for it to be tasty too, is another thing altogether.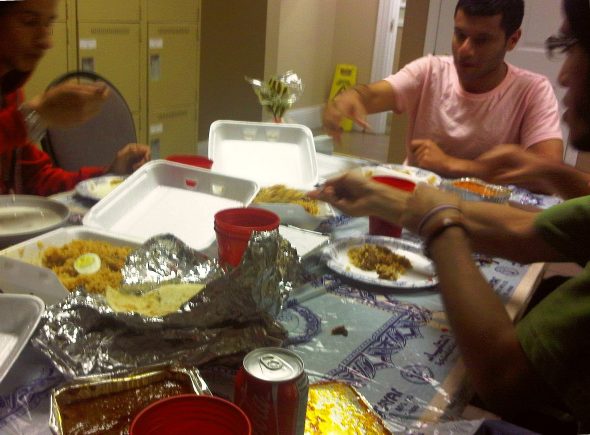 We head downstairs and for a few minutes, the common room becomes the Maghrib Musallah.
At 20, the brother who leads our prayer is one of the youngest Saudi students in the Residence. His friends refer to him as Shaikh. When I ask why, it's because he usually leads them all in prayer, and he is from Makkah, so why not?
Suddenly for a moment, I recall how my fellow students at the American Islamic College in Chicago called me Shaikh when I was studying Islamic Banking and Islamic Finance during my college days there. I am immediately in on the joke.
There are today upwards of 400 International students on campus. About a fifth of them are Muslim. Previously, they were praying in a sectioned off area of the International Students' Office, but that was less than ideal, space and privacy wise.
Earlier this year, in February, Algoma University converted a mostly empty room into a Multi-Faith prayer space.
The creation of that space was championed by Muslim Student Yaser Garwan. Though he is a born Canadian, Yaser grew up in Saudi Arabia. He's come back to study Finance and Economics. One could say he is a Double Connector, with a foot in both worlds and mindsets.
The new prayer space is not for Muslims alone. It is available on a first come first served basis. It allows for quiet meditation or reflection. In the case of Muslims, they now have a proper space for any of the five daily prayers. The Multi-Faith prayer room is open during normal University hours.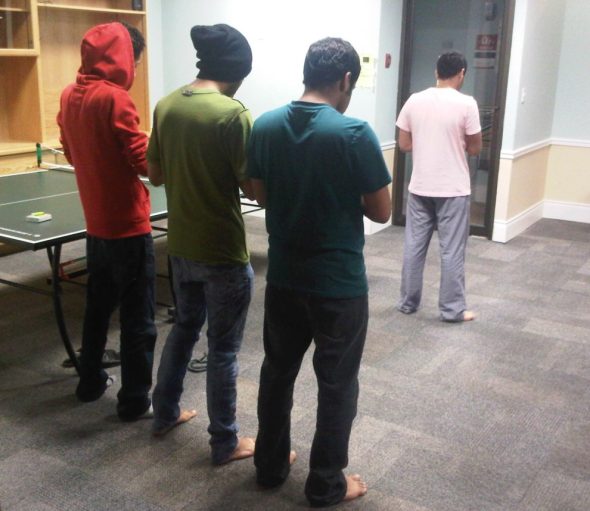 After Maghrib prayers, we head back upstairs to finish off what remains of the Iftar Dinner spread.
Leftovers will become Suhoor, the pre-dawn meal before the start of the next day's fasting.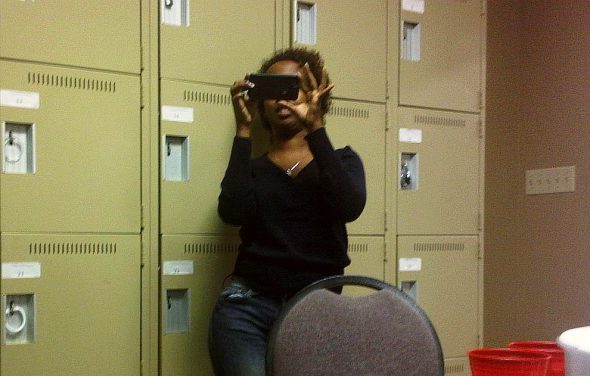 Sister Monira is from Toronto. I mention something specific about Dixon Road, and we instantly make a connection. She seems to keep the brothers in check.
I wonder aloud if she is the Den Mother? She laughs at that.
But being just a bit older that most of the younger male students, they do seem to be on better behaviour with her present in the kitchen.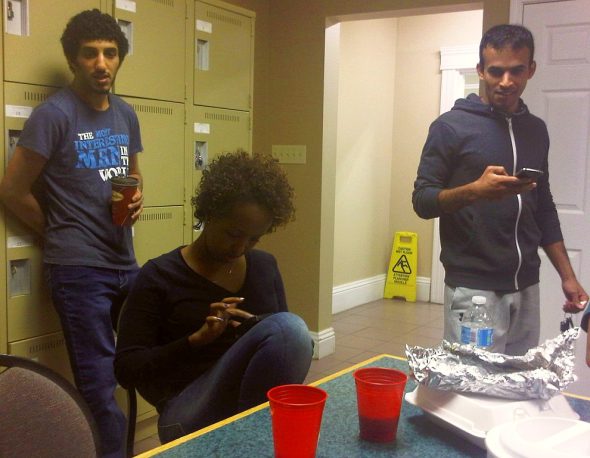 @30masjids this is Monira, thanks a lot for joining us yesterday pic.twitter.com/YdevReF8hd

— hanny (@leebragurl) July 26, 2013
@30masjids have a safe trip, I hope you enjoyed our city @sootoday pic.twitter.com/l3Hr22axKh

— hanny (@leebragurl) July 26, 2013
Every student sharing in tonight's Iftar dinner has an exam in the morning, or the next day. Thereafter, almost all of them will immediately begin trips back home. For the Saudi students, home is Riyadh or Jeddah or Makkah.
It's Ramadan and these young Muslim students would much rather be with their families than hang out in The Soo for the Summer.
Thanks Himy syed it was nice talking to you and we enjoyed having you at down town residence. Day 17 of Ramadan.@30masjids

— AUSU (@ausu82) July 26, 2013