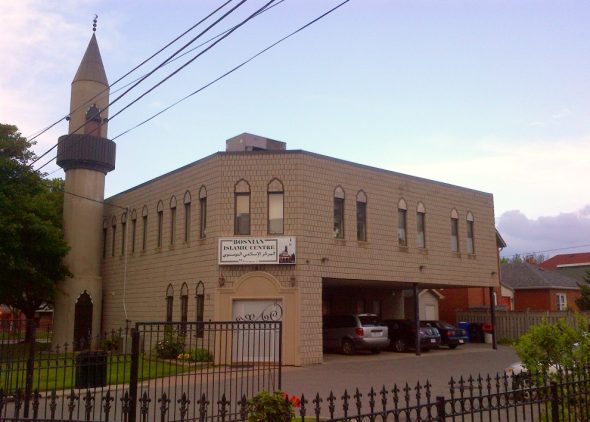 Where to Break Fast on this first full day of Fasting?
The Bosnian Islamic Centre in South Etobicoke is where I ended up…

When this Masjid was built, this Ottoman Minaret was constructed.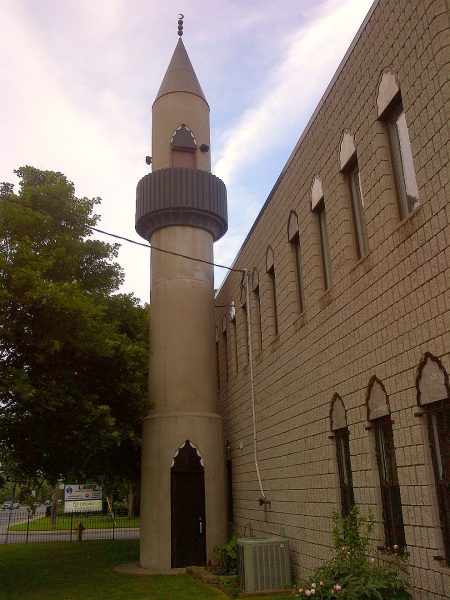 It is believed to be the First Ottoman Style Tower connected to a Masjid or Islamic Centre anywhere in North America.
Even after all these years, the distinctiveness of this example of architecture still holds my visual attention.
In recent years, BIC being a Neighbourhood Masjid, decided to no longer host daily or even weekend Community Iftar Dinners. Not enough people would come and stay to make the effort worthwhile.
I knew that when I decided to come here tonight.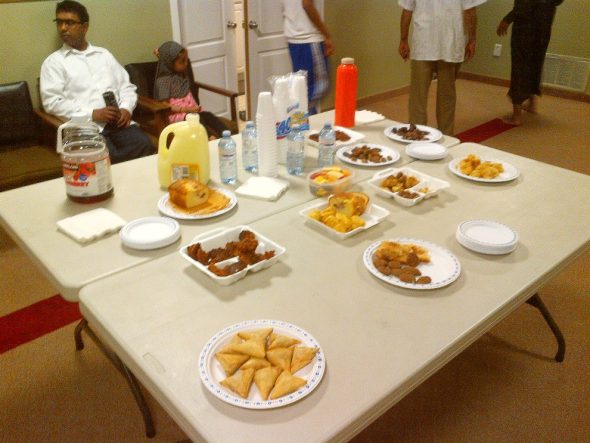 Nevertheless, this being the first Fast Breaking of Ramadan, a simple, yet plentiful Iftar table was organized and laid out. A nice surprise.
( I hadn't paid attention to the table being set up, as I was writing up and posting a quick blog post about the Reflections on Islam Radio Program. )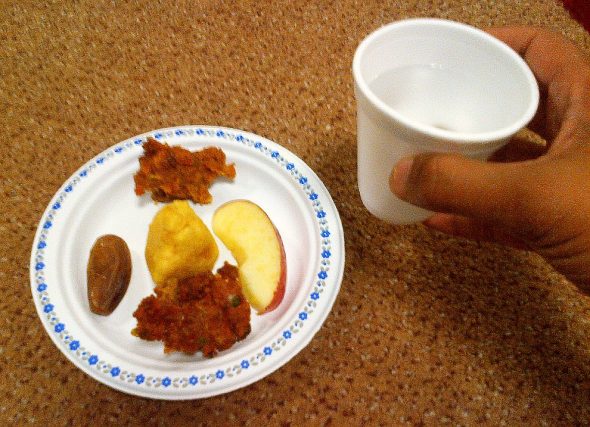 As Adhan al Maghrib / The Sunset Call to Prayer was made, I counted about two dozen brothers present, Breaking the Fast together. Another nice surprise.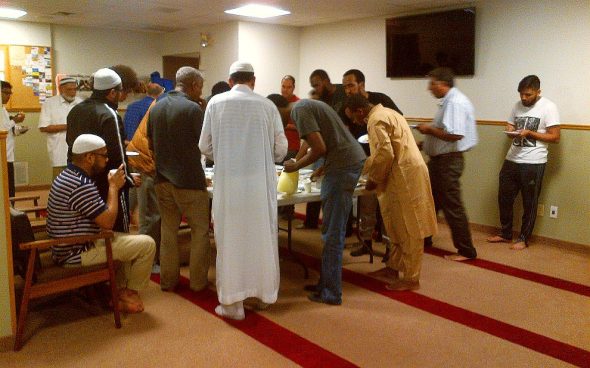 Maghrib Prayers came quick and those of us still eating downstairs had to hurry up finishing our Iftar Plates then rush upstairs for the prayer.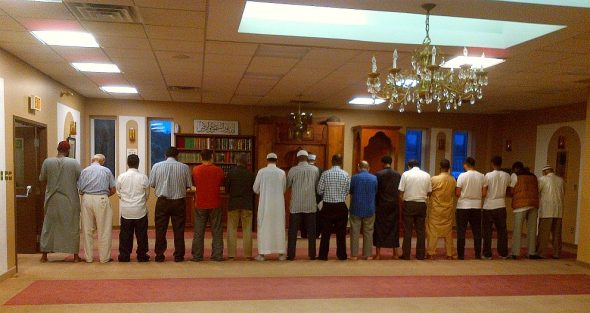 The Bosnian Islamic Centre sits on the original location of what is accepted as third or fourth Masjid in Toronto, after the Dundas Street Mosque, Jami Mosque, and The Islamic Foundation when it was on Rhodes Avenue.
I still end up having debates with those who like me and my family, were here in the 1970s, on whether the Croatian Islamic Centre, as BIC was then known, or the Rhodes Avenue Masjid was the third Masjid in Toronto.
Whatever the truth is, I always make an effort to visit and pray here at least once during Ramadan. This year I decided to do that sooner, rather than later.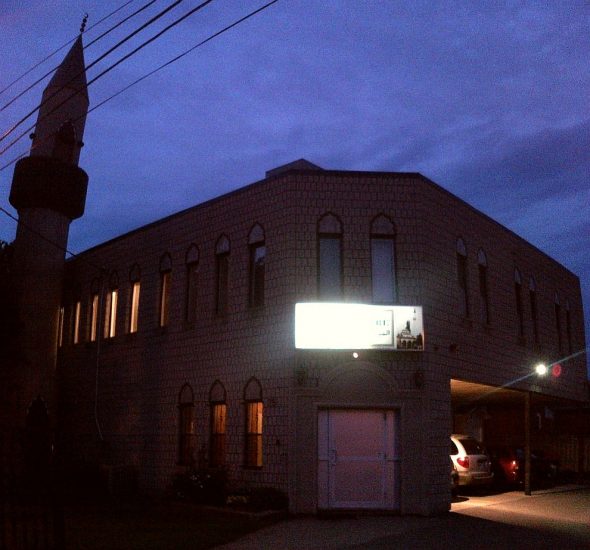 The Bosnian Islamic Centre after Maghrib and before Isha.