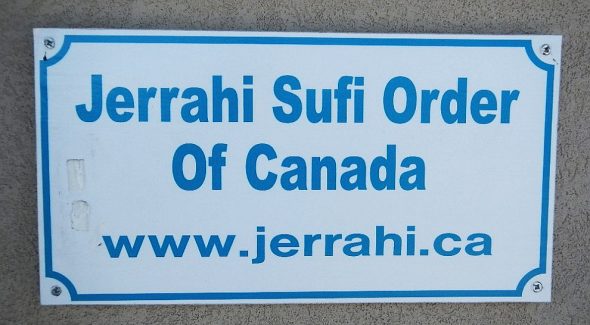 The previous Saturday on Day 2, Tevfik Baba invited me for Jumah Prayers.
Alhumdulillah, I biked from Downtown Toronto and arrived in time at the Sufi Centre to take some photographs that weren't possible earlier.
We read Jumah Friday Prayers, then hung around for a while.
By the end of my Jumah in the Sufi Centre there was possiblity of three–not just one–blog posts.
This first post will only be a few photographs and something of the Khutbah.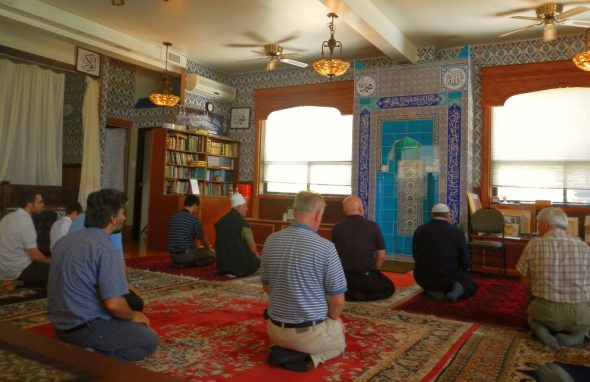 The Sufi Centre has only been open a few years. It is a Destination Masjid.
People may not be familiar that Jumah Prayers are offered here. In time that will change. Today, we are one full line of men and few women who are present to read Jumah Prayers.
Down the street, one of the first Masjids in Toronto dating to the mid 1970s, The Bosnian Islamic Centre, has also seen fewer but a consistent number of Muslim pray there. BIC is a Neighbourhood Masjid.
Imam Abdulvehab Hoxha delivers his sermon in Arabic and English. I was expecting Turkish. I am pleasantly surprised to understand everything.
يَا أَيُّهَا الَّذِينَ آمَنُوا اجْتَنِبُوا كَثِيراً مِّنَ الظَّنِّ إِنَّ بَعْضَ الظَّنِّ إِثْمٌ وَلَا تَجَسَّسُوا وَلَا يَغْتَب بَّعْضُكُم بَعْضاً أَيُحِبُّ أَحَدُكُمْ أَن يَأْكُلَ لَحْمَ أَخِيهِ مَيْتاً فَكَرِهْتُمُوهُ وَاتَّقُوا اللَّهَ إِنَّ اللَّهَ تَوَّابٌ رَّحِيمٌ

O you who believe! Avoid much suspicion, for some suspicion is a grave sin (liable to God's punishment); and do not spy (on one another), nor backbite (against one another). Would any of you love to eat the flesh of his dead brother?

You would abhor it! Keep from disobedience to God in reverence for Him and piety. Surely God is One Who truly returns repentance with liberal forgiveness and additional reward, All-Compassionate (particularly towards His believing servants).

— Qur'an Surah 49, Ayah 12
His primary reminder today was not to back bite.
It was the same reminder  Shaikh Faraz Rabbani had shared with us in SeekersHub the night before… all but just a few short hours ago.
Backbiting will consume good deeds as fire consumes wood.