Masjid Al-Qalam is one of the loose ends I wanted to tie up this year.
We first visited Al-Qalam Islamic Centre on Day 4 of Ramadan 2012. Then like now they were engaged in a fundraising campaign to either purchasing the building they were renting, or better still if they could secure a larger property nearby.
Then like now, I would be updated on their efforts via a flyer I picked up inside Masjid Toronto, downtown.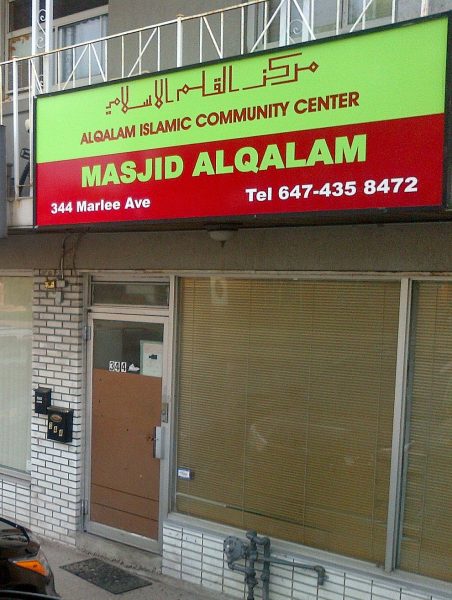 Masjid Al-Qalam remains the only dedicated Muslim prayer space in this part of town.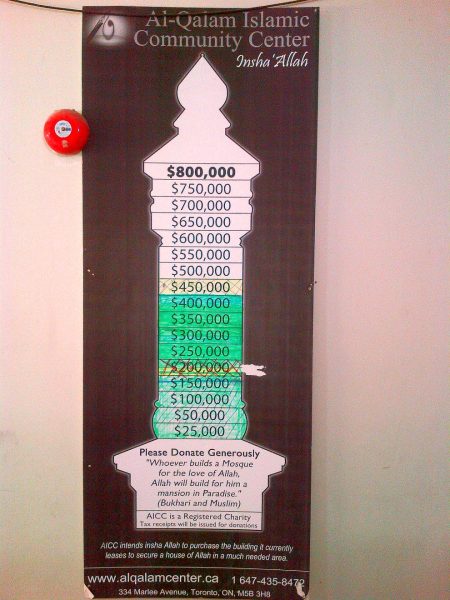 Different that when I was last here, is the variety and abundance of food for tonight's Iftar Dinner. They are expecting a larger than usual crowd for the Fundraising set to take place later on tonight.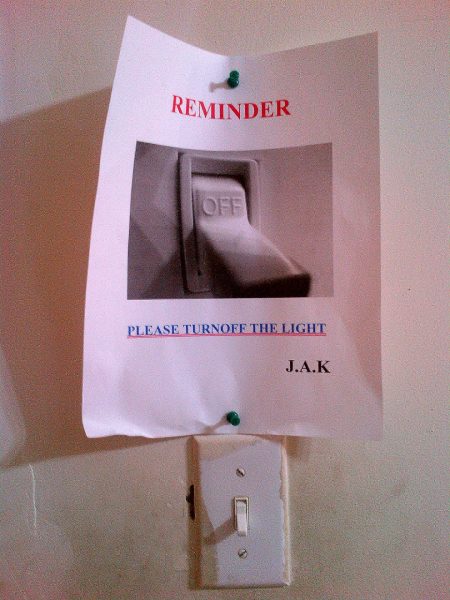 Downstairs, preparations for the Iftar Dinner by the Volunteers displayed a combination of Operational Excellence and Urgency as Iftar Time was approaching.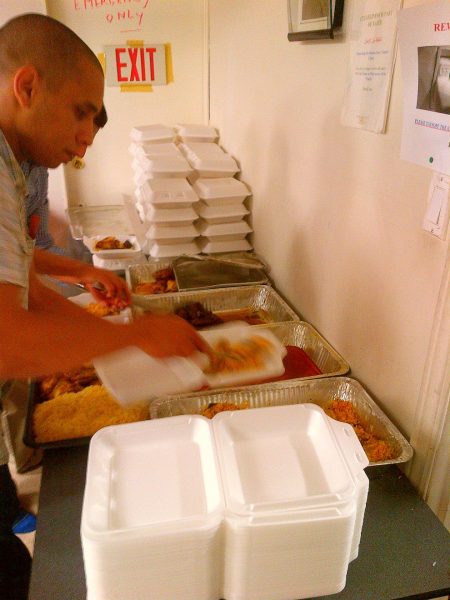 I meet Raihan, unexpectedly here at the request of one his Uncles.
I get lost in conversation listening to the Uncle as he breaks down the Logistics of how his supplies Halal Food to various Food Programs, and his struggles in getting Institutional Sponsors to help him improve things. He's frustrated. It's something I expect to hear from one who is young, not one who is my elder.
Soon enough, with but a few minutes before Sunset and time to break the fast, I head upstairs into the main prayer hall. Now full of brothers; likewise with Sisters in the room behind us.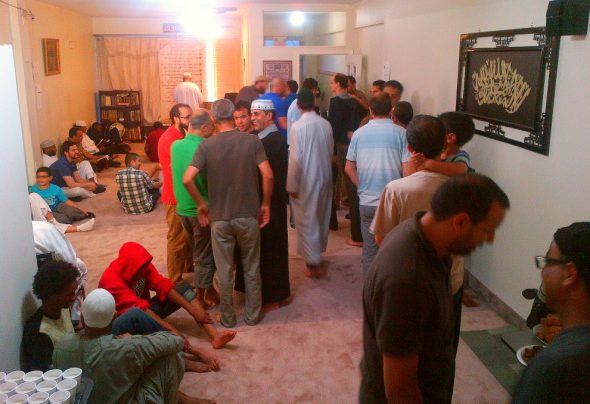 Adhan Al-Maghrib, The Sunset Call to Prayer is made.
Fast is broken with Milk and Dates. There is plenty, so I load up on dates, because… why not?
It is an extremely tight fit for Maghrib Prayers. Consequently, immediately following the Compulsory Fard Prayer, many brothers, myself among them, opt to defer Sunnah Prayers til later.
This is a moment where the necessity of a larger space for Al-Qalam is made obvious…
The Muezzin and a few others praying Sunnah in the first few rows
People uncomfortably leaning against the wall to make room
Volunteers spreading plastic spill sheets so we can sit and eat without leaving a mess
People who have already gotten their Iftar Dinners, have begun eating
Eventually, I claim my spot. Smack in the middle of the Masjid. I forgo my usual chattiness with fellow Iftar Diners around me and focus on the food tonight.
I do end up with conversations nevertheless.
A number of brothers who I usually meet downtown at various Masjids, recognize me and we trade Salams. Turns out one or two of them live nearby and this is their Home Masjid.
My last conversation was with a brother who arrived in Toronto 24 years ago. This was the neighbourhood he arrived in then, and it has remained his residential neighbourhood of choice ever since. It takes him 40 minutes to walk to Al-Qalam, and he tries to pray 4 of the 5 daily prayers here, with Dawn Fajr prayer being the only one he performs at home.
Nowadays it is almost hard to remember that in living memory, there weren't always Masjids within walking distance of everyone in Toronto. In this brother's case, it's a 40 minute walk, with many others driving a short distance here.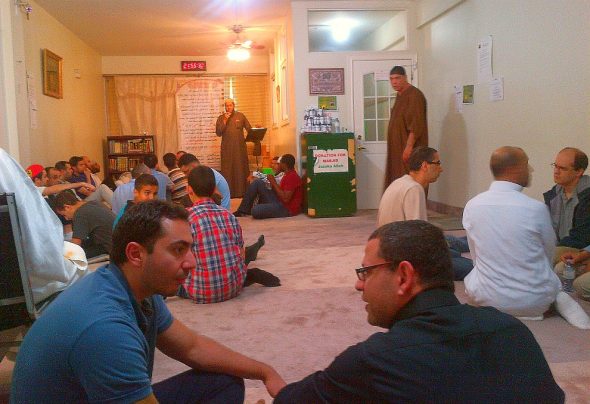 Shaikh Alaa Elsayed has been delayed. He was to give the Fundraising Lecture after Iftar, but one of the Board Members ends up giving us an update of the entire project to date, minus the fundraising pitch.
Just before Ramadan, they made an offer to purchase a property at 2430 Dufferin Street.
Here are some highlights of Al-Qalam's new soon-to-be home:
It has double the space of the current location here at 344 Marlee Avenue
The parking is better with more spots and potential use of additional parking nearby
The Crosstown LRT once in operation will have a Transit Station at Dufferin & Eglinton
There are two rental apartment units on the second floor providing revenue
The Sisters will have more space
The Board Member also shares with us something else.
This wasn't the original property they had chosen. Board members had found something else quite suitable. It met all their criteria for Al-Qalam's hoped for new digs.
Then this Board Member walked out the front door of that first property and standing there, directly across the street, was an XXX Adult Video Store.
He thought to himself, how could they intentionally purchase a property for their new Masjid, and have worshipers face the XXX Store Window each time they came to pray?
So they nixed that address off their short list.
A week later, another property came on the market, and they went to check it out.
That exact same XXX Adult Video Store was now vacated and was for sale.
It turned out to be better than the first location they were contemplating across the street a week earlier!
My mind wanders back to my story from Ramadan 2011: Day 3 – Masjid in-between a Yonge Street sex shop and tattoo parlour. Downtown, you don't always choose your commercial neighbours. Perhaps up here, you can.
Shaikh Alaa Elsayed arrived in time for Isha.
Immediately after Isha, the fundraising began. Like last time I was here, I did not get my cup of coffee after Iftar. I was wiped out, dozing in and out while the fundraising continued.
But something Shaikh Elsayed struck me as something I'd never heard before during any fundraising pitch…
On the Day of Judgement, fortunate Believers who had the foresight to donate money to the establishment of any New Masjid or Islamic Centre, will see a whole host of Good Deeds which will make no sense.
In their Book of Good Deeds, the rewards for Marriages, Funerals, People accepting Islam and becoming New Muslims, Children memorizing Qur'an, and reward for Prayers performed by Other people, will appear and will be read back to them.
This is because whenever anyone donates in Establishing or Building a brand new Masjid or Islamic Centre, every Good Deed that then takes place in there ever after, will also benefit the founders. And becoming a founder was a simple as donating something tonight.
I'd never thought of it that way, and don't believe I've ever heard it put that way before.
Fundraising wrapped up about 11:40 p.m. The same time Taraweeh would be ending had we prayed that first tonight.
There were many donations ranging between $5,000.00 all the way down to $100.00 as Shaikh Elsayed did his best to encourage everyone to donate towards tonight's target.
Two years ago, it wasn't a sure thing that they would even be able to keep renting this location.
This Ramadan, Alhumdulillah, they have found the building and the location they need. Their community has grown, and tonight they pulled together to begin paying for it.
Masjid Al-Qalam / Al-Qalam Islamic Community Centre is special in Toronto.
An oasis in a Spiritual Desert, Al-Qalam is the only masjid in this part of town.