Canadian Turkish Islamic Centre. Most people call it the Pape Cami, pronounced Jami.
Pape Cami at 336 Pape Avenue is tonight's break fast stop for 30 Masjids.
But first, we need to cross the street and visit a Jewish Cemetery . . .

This is Pape Avenue Cemetery, officially known as Holy Blossom Cemetery.
This was the first Jewish Cemetery in Toronto, opened in 1849. It closed to new burials in the 1930s.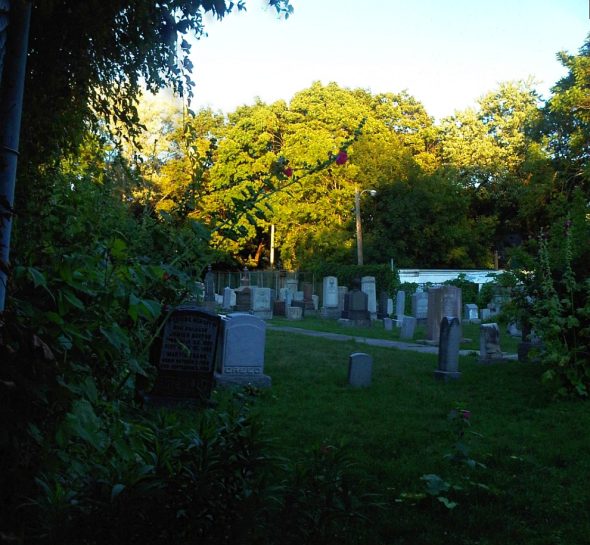 Before 1849, Toronto's small Jewish Community would have to take their dead to either Buffalo or Montreal to be buried either out of country or out of province.
This cemetery became their first institution, even before any synagogues were built.
Pape Avenue was then known as Centre Road when this area was rural and east of Toronto's boundaries.
A century plus change later, Toronto's Muslim Community would follow this pattern in purchasing Cemetery acreage outside the city in the Greater Toronto Area.
Throughout the Muslim World, cemeteries are right beside the Biggest Masjids in central business districts.
Beginning in Madinah al-Munawarah itself, Al-Baqi Cemetery is immediately to the south east of and besides Masjid an-Nabawi, The Prophet's Masjid.
This practice reminds worshippers death is ever-present and to be mindful of The Next World while still walking in this one.
Business districts belong where the people are. In many Muslim populated cities, people hang around its biggest Masjids. Consequently, cemeteries being close to many a downtown are also a reminder to the more materially inclined to be mindful in their daily transactions lest they end up shortchanging themselves on the Day of Judgement.
Having reminded myself of these facts, it's time to walk back across Pape Avenue and pray my Asr Prayers.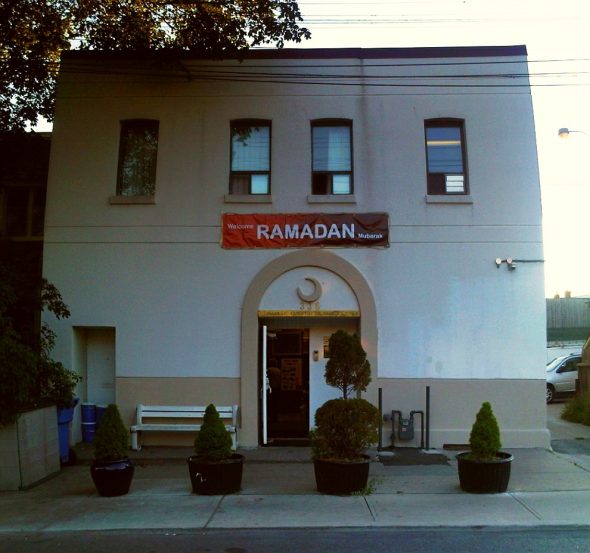 As I approach the front door, a brother named Suat is in the doorway making preparations for tonight's Iftar. I tell him I'm here for Iftar and Maghrib and all of it ( Isha and Tarawih too ).
He greets me with You're at the right place at the right time.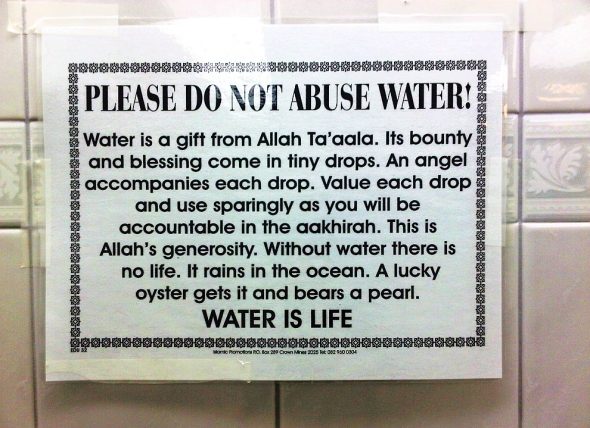 There are two ways to measure how well a masjid is run. One is to see how bad the sister's space sucks, which happens way too often, the other is to see the wudu area. The place where we wash up before prayers.
Understandably, it's not often I get the grand tour of any Sister's space inside masjids, so wudu areas are more often than not my yard stick.
PLEASE DO NOT ABUSE WATER!
This is promising.  Very promising…
Having prayed Asr by myself, I sit in the men's prayer area as volunteers are preparing the tables with plates and dates and plastic cutlery.
Soon enough, the masjid is buzzing as more and more people arrive and grab a seat. Sisters to the right, brothers on the left. It becomes quickly packed and I am lucky to get a seat at a table. There was Reserved seating which I think was a polite way to inform the brothers these were where sisters would be sitting.
We run out of sister table space and two table lengths of brothers are booted back to the carpet.
My table mates are teenage Turkish boys who live up around Cosburn Avenue and bike down everyday for Iftar. They like hanging out here they tell me. Lots of programs to be involved in. Which I take to mean it keeps them out of trouble.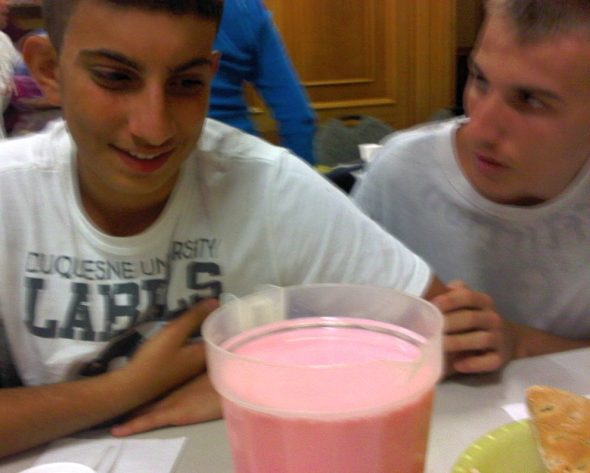 The brother on my right asks what this pink stuff is.
It's Rooh Afza.
Very popular during Ramadan with South Asians and I too am happy and eager to gulp it down in a few minutes…but…duh HiMY…
My natural instinct of often wanting to help leads me to pouring water into everyone's cups. When the volunteer with the Rooh Afza comes to fill our cups with it, he bypasses us as I've already poured water into our Iftar cups.
No one around me wants to be rude, but there aren't any more cups to pour Rooh Afza into, so H2O it is. As the Adhan is about to be called marking the moment we can break fast.
Except the Adhan isn't called.
One minute. Two minutes. Few minutes… Time is passing as the sun has set.
Table people keep checking their cell phones to ensure it's time. Some people have bitten into their dates. Having just botched the Rooh Afza, I don't want to botch the breaking of the fast making it two for two.
As I begin contemplating whether we're working on Jaffari Fiqh, Islamic Jurisprudence according to Shi'i Muslims, where Maghrib is usually 15 minutes after sunset, the adhan is finally called. Yay! I mean Alhumdulillah and Bismillah…
There wasn't a rush to begin the Maghrib prayer, more of a gradual consensus once the brothers had mostly self-organized into straight lines on the plain unmarked carpet.
After the maghrib prayers, here was something I hadn't ever seen before.
Suat, the brother who greeted me at the front door, has a kinetic energy about him as he directs people into locking these pieces of wood together.
X marks the spot.
Et voila, Alhumdulillah, Ramadan Iftar tables for those of us sitting in the men's prayer area. This was beyond cool. The entire space was transformed.
Once the makeshift tables were made, about 20 people easily took up spots around each while we were served Iftar Appetizers.
At Fatih Mosque the other night, we began with a tasty yogurt soup. Tonight in Pape Cami, it's lentil soup and just as tasty.
This isn't Masjid Food.
This is Restaurant Food.
Each night, someone or some collective group have sponsored an Iftar Dinner. Funds are donated to cover the cost and a Turkish Restaurant up in East York delivers prepared food every afternoon.
Speaking to Imam Kaner later, I would learn the restaurant owner must be losing money on this but likely does it out of being part of the community and making this his Ramadan contribution. Most of the people here are Turkish. A good number are not.
The non-Turks among us, me included, betray this slight sense of stumbling upon a secret that we wouldn't share with others. Lest this Iftar become more crowded than it comfortably is at present. Somalis, South Asians, perhaps an Arab brother or two were making Iftar here.
I eat very slowly enjoying both the ambiance and the food.
The other makeshift table is unmade.
No one rushes me.
I am the last one eating at our makeshift table.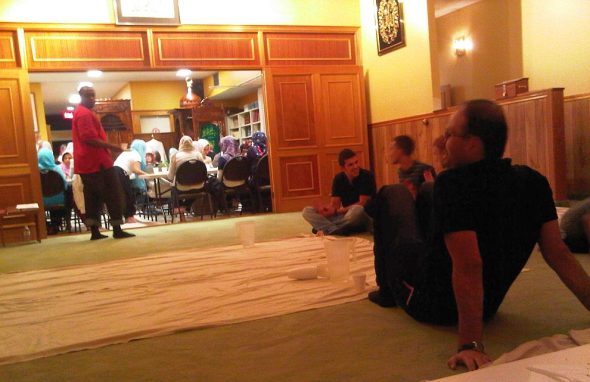 We know about the wudu area, now how about the sister's space in this masjid?
This is the only photo I took where in the distance, you may get any sense of Sister space inside Pape Cami.
The entire set up for Iftar here is more or less recreating a Halal restaurant experience. There is little to none of the hypocrisy of being co-ed outside of the masjid and completely separate inside the masjid.
It's authentic and real life.
When I was sitting at the table to break the fast, it was as tight as any crowded McDonald's with Hijabi sisters and aunties just one chair over at the next table. Yet no one was uncomfortable.
Behind and above the men's prayer area, is a loft type of space overlooking where the brothers pray.
The sisters access it by walking up either of the two side stairways beside the men's prayer area to enter where they pray.
It's an elegant solution compared to many masjids where forcing sisters to walk around outside to some second class entrance on the back of the building is the norm.
Considering this was thought to be done right since the founding of this masjid speaks volumes to their foresight.
The sisters also have their own multi-purpose space on the second floor in the front of the building accessible from stairs leading up from the main entrance. The same spot where both men's and women's shoes are left on shelves.
Pape Cami is both a neighbourhood masjid and part of the neighbourhood.
During the first week of this Ramadan, they decided for the first time ever, to put up and try out a Welcome Ramadan Mubarak banner above the main entrance.
Kids from around the block as well as the immediate neighbours were watching as the banner was installed and then waited for Sunset time when the LED lighting would be turned on.
This simple lit up banner has made a big difference.
Car traffic is frequent as drivers turn south from Gerrard Street and short cut into Leslieville down Pape Avenue. Many drivers no doubt have noted the Ramadan banner. It's easily seen from riders sitting in passing streetcars as well.
Everyone seems to like it.
Isha prayer in twenty minutes.
Time to reload on jet fuel for Tarawih.
Many of the brothers and sisters and entire Turkish families have taken up seating inside MickeeDees for coffee.
I wonder if this is enough of a bump to allow McDonald's to call their coffee Turkish Coffee ?
…at least in this location.
This McDonald's is at Gerrard Square.
One of a number of such shopping malls that dot the city a few notches above a strip mall but not quite a go-to appointment shopping destination.
Many in the area are working class or artist types.
It's not run down by any means, but you wonder if this area will ever gentrify.
It may explain all the excitement  the Ramadan banner generated.
This is the Imam of Pape Cami, Imam Kaner on the left, and Brother Server on the right.
We met Brother Server at the Sheikh Deedat Centre/Downtown Mosque on Day 4.
In his version of 30 Mosques / 30 Masjids, Brother Server is still updating his facebook page describing his visiting a different masjid around Toronto for Iftar every night. But every night, he then rushes back to Pape Cami in time for Isha and Tarawih.
Moreso for the Dhikr that Imam Kaner leads before Isha.
I don't think anything of what he just said until after Isha and my own Aha! moment arrives.
From the Imam I learn each year during Ramadan for one of the possible Laylat ul Qadr, Nights of Power, the masjid rents and holds an all-nighter in the community centre across the street.
Hundreds of Turkish Muslims come from all over The GTA, but it's open to everyone. The masjid makes an effort to invite non-Muslim neighbours to break the fast on that night and spend some time with them.
Again, this is both a neighbourhood masjid and part of the neighbourhood.
The program is in Arabic and Turkish.  (A good reason to learn Turkish! )
Each Eid, 1,000 people may turn out for a Turkish language Eid Prayer and celebration organized by Pape Cami.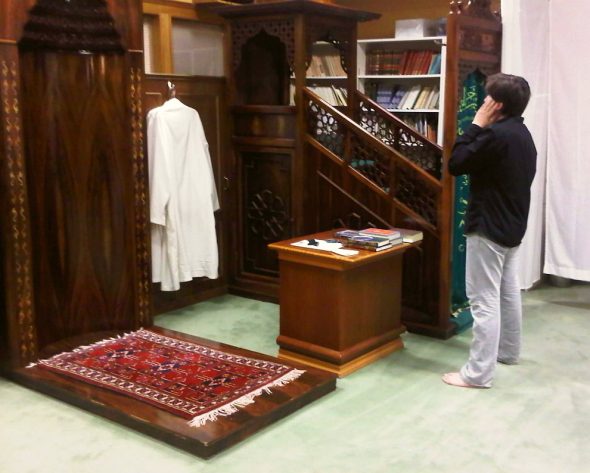 Adhan al Isha is called by one of the younger brothers.
We begin praying shortly after 10:30 and we complete 20 tarawih rakats in under an hour with short surahs being recited.
Then this…
Imam Kaner leads us in Sufi chants praising Allah.
I closed my eyes and could almost visualize Whirling Dervishes.
Though it's a poor recording, you may still experience a sense of the electricity inside the prayer hall.
Imam Kaner would raise his hand encouraging us to join in and we all did. Looking around, the brothers present went beyond Turkish, it was African and South Asian. We were all enthralled.
This is what kept Brother Server rushing back here each night in time for Isha and Tarawih prayers.
This Dhikr.
Never experienced anything like this during any Ramadan Iftar ever.
We prayed Witr and then the customery cascading circle handshaking.
It's almost midnight. There were many families still here and the masjid empties out quickly.
Yesterday, I felt as a welcome guest inside the Albanian Muslim Society of Toronto.
Tonight in Pape Cami, I will leave feeling I was part of an extended family get-together of aunts and nephews and second cousins and uncles. The young running around. The elders catching up.
Outside of not knowing the Turkish language, I didn't once feel I was an outsider.
That's pretty good achievement for any house of worship in any religion, especially here in multi-this and multi-that and multi-everything-else Toronto.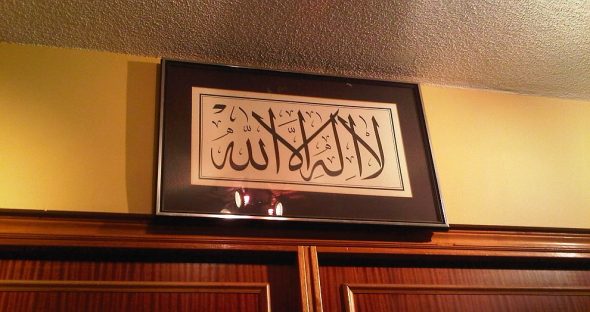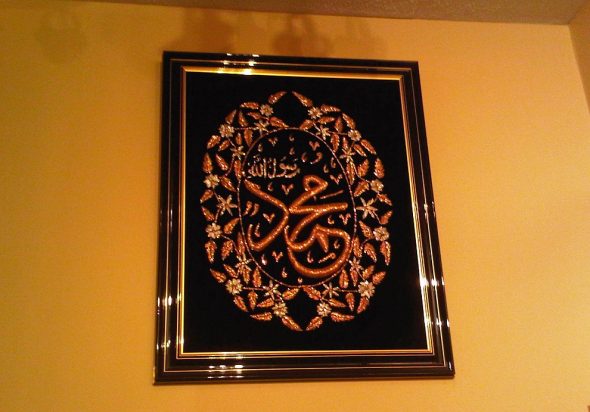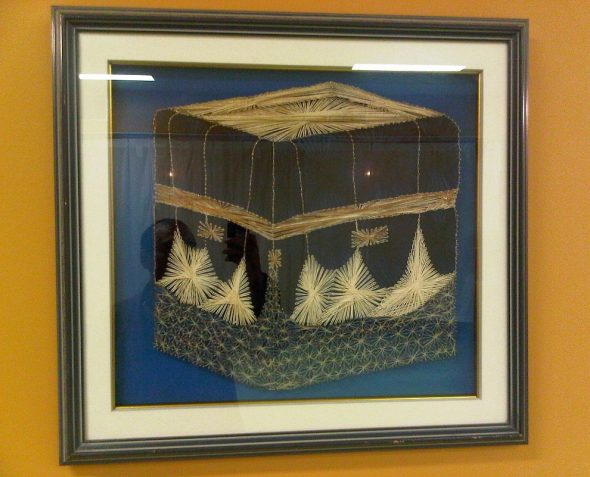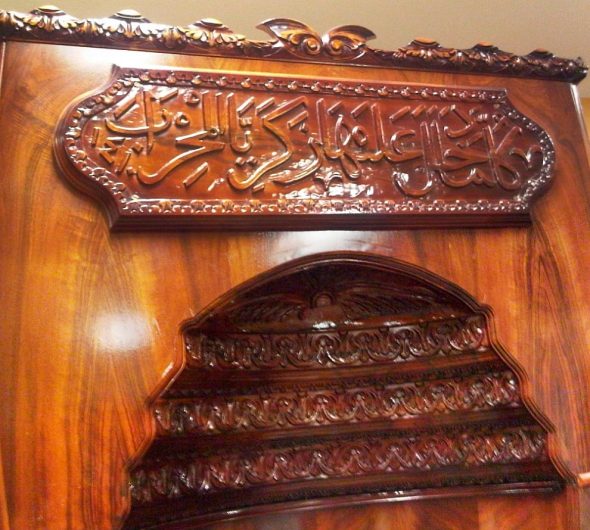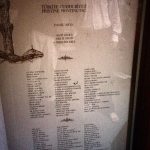 This building was bought in 1984. It took three years of volunteers investing time and physical labour to transform the building into Pape Cami.
In the front foyer of the masjid, is an alphabetical list of names of those who donated $500.00 and above towards establishing this institution.
Some of these names are no longer with us.
Having contributed to the Pape Cami masjid in this world, some of these names now await their eternal reward in the Next World.
In a Muslim Cemetery.