Bricco Kitchen and Wine Bar…?
You might be thinking why is a WINE Bar being blogged about on 30Masjids?
It's not just any wine bar, it's located at 3047 Dundas Street West. Historic address of Toronto's First Masjid, The Dundas Street Mosque!


30Masjids in began right here in 2011; with a follow up visit in Ramadan 2012:
Curious to see if the restaurant due to open, had in fact opened its doors.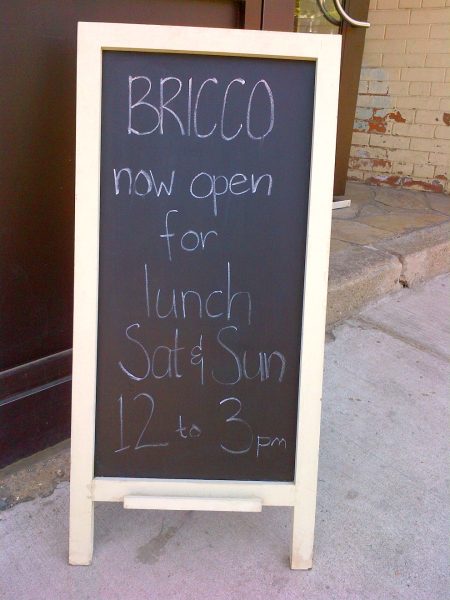 A week and half before Ramadan this year, I spent a few minutes in front of the building, snapping a few photos.
The waitress inside noticed my interest, came out, offering me a business card as I inspected the menu posted in the window.
She informed me Bricco opened in November 2013.
Many Muslims in Toronto today enjoy the Luxury of being within walking distance of a place to perform their daily prayers in congregation.
It wasn't always this easy.
With so many masjids now across the Greater Toronto Area, not many Muslims know that 3047 Dundas Street West was the First Masjid in Toronto.
Because Bricco Kitchen has opened up, Toronto Muslims not only can visit the outside of building which was Toronto's First Masjid, like I have over the past few Ramadans, they can visit the inside too.
After Ramadan, I hope to pop in and order something from the kitchen, InshAllah.
But, obviously, I won't be ordering any wine!