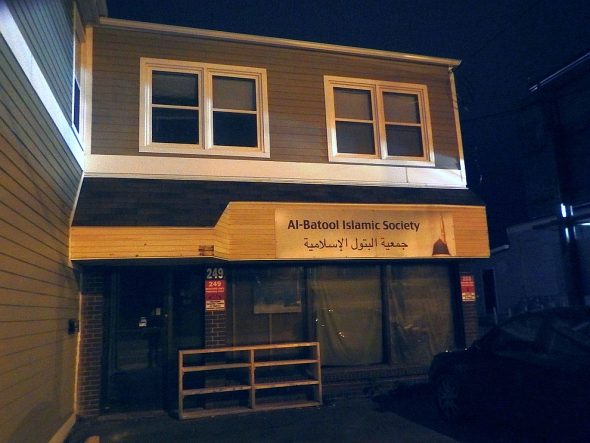 Al-Batool Islamic Society is located in the Rockingham area of the Bedford Highway at number 249 Bedford Highway in Halifax, Nova Scotia.
Passing by overnight en route to Fajr Dawn Prayers at Halifax's newest Masjid, Al-Barakah, I snapped a couple of photographs.
It's on the same highway Al-Rasoul Islamic Society is on, but on the Halifax side of municipal boundary line.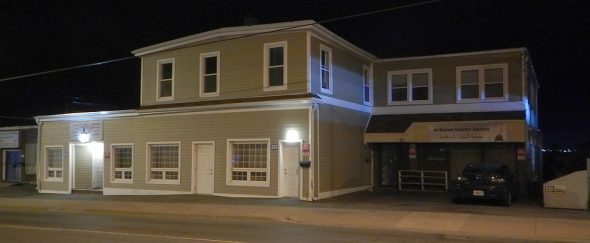 A small building, it's easy to miss.
Al-Batool is at the opposite end of the building housing Canadian Lebanon Society of Halifax at Number 255 Bedford Highway.
Shoe racks outside the main entrance suggest they are making full use of the 2,120 square feet of prayer space inside.
This Islamic Society follows the Jaffari School of Thought within Shia Islam.
The building may be open for individual prayers…
I just don't know.