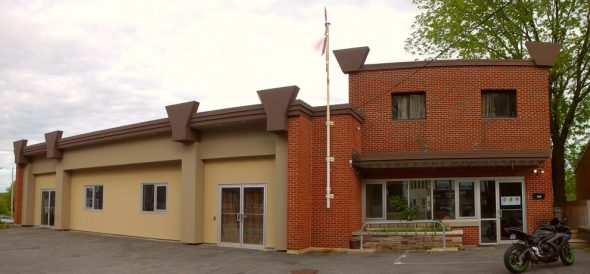 "Old ideas can sometimes use new buildings. New ideas must use old buildings."

— Jane Jacobs
Al-Rasoul Islamic Society in Bedford, Nova Scotia serves about 100 local Muslim families from a Former Fire Station converted into a Masjid.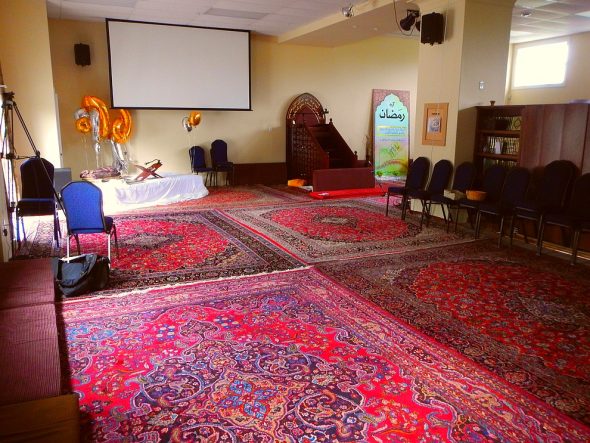 The only major renovation required was removing the Several Garage Doors on the front of the building which Fire Trucks used to exit from, and install a regular wall with windows to match the rest of the building.
They have been here about five years.
Before that, they rented a peculiar non-shipping-container modular strip mall kind of unit. They had space for about 100 men and women, yet they outgrew that.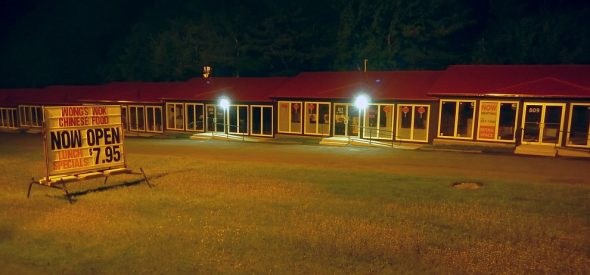 Before making the use of the Modular Unit as a rental Musallah, a local Muslim businessman in Bedford began community organizing by inviting people to pray in his office space.
That was 25 years ago.
Today, they have a Masjid which used to be a Fire Hall.
The Former Fire Station closed for a number of years ago, when they moved down the street into a shared facility with the Bedford Police.
A-Rasoul Islamic Society approached the City about the unused building and were able to purchase it with the support of the previous Mayor.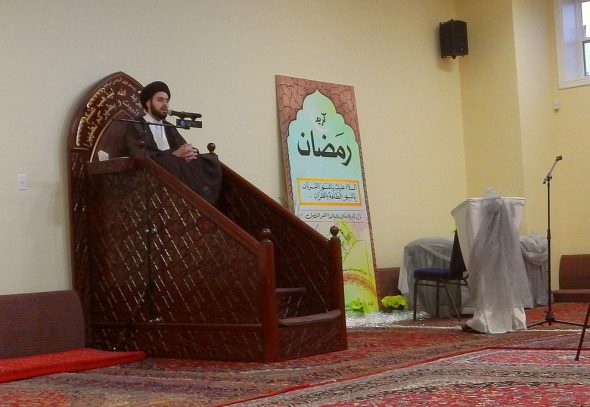 Between the time of Asr and Maghrib, a resident scholar gives a short lecture in English.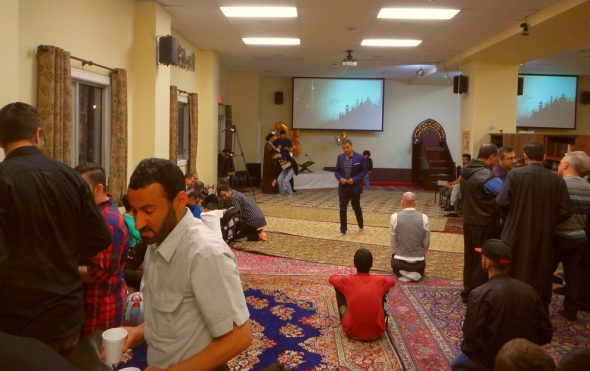 They have a mixed congregation of Shia and a some Sunnis, making this a bit of a SuShi Masjid.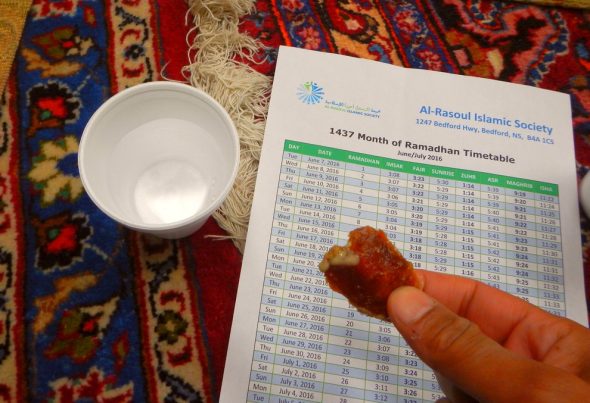 Iftar and Adhan-Al Maghrib, Call to The Sunset Prayer, is 15 minutes later here than in other Masjids.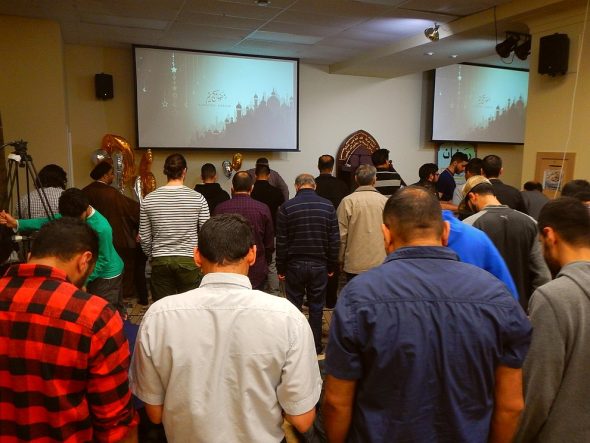 Maghrib is prayed and immediately followed by praying Isha in Congregration.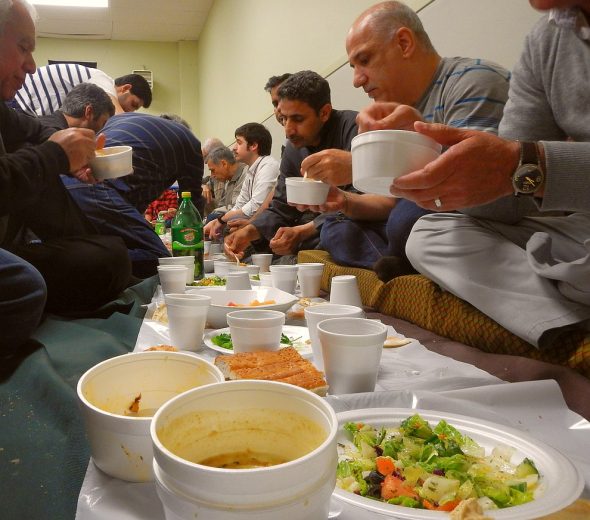 Al-Rasoul provides Daily Iftar throughout Ramadan.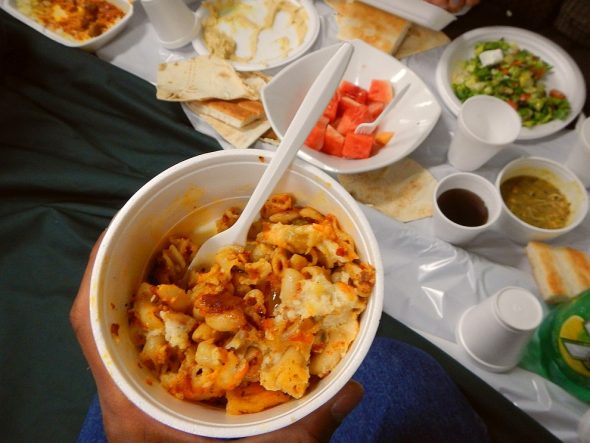 Lasagna. Salad. Humous. Lentil Soup. Watermelon. Black tea.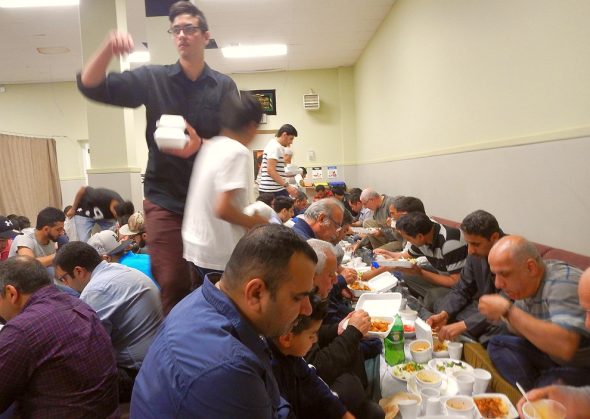 All the above, then, Iftar Dinner is served. Chicken with goat meat and ladyfingers.
Two Words.
Food Coma.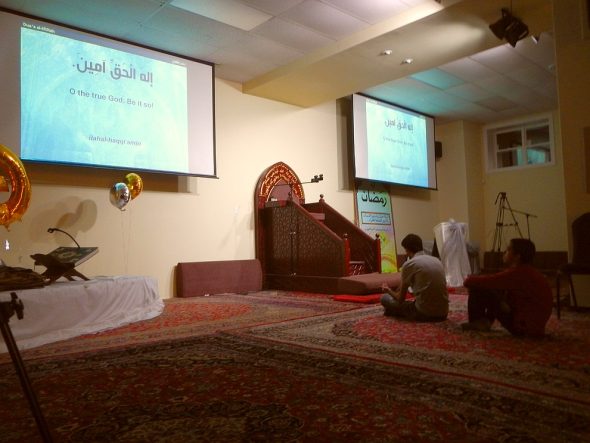 In lieu of the optional congregation Night Prayers, Taraweeh, after Iftar, the congregation either chats and catches up with friends, or listens to a Dua, supplication, being recited from the front of the prayer space.
It's helpful to have the Dua in Arabic with english captioning projected onto the screens at the front.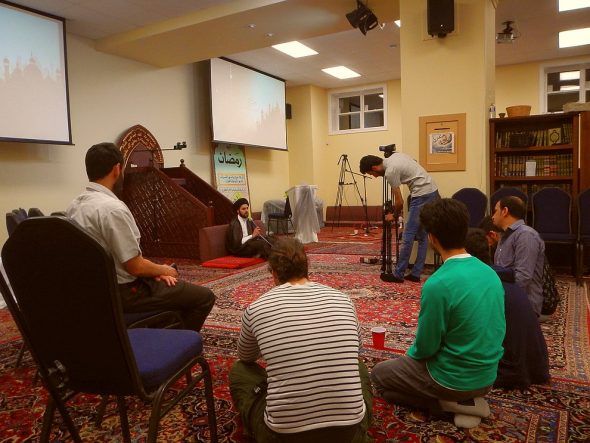 Afterwards, the local scholar holds a Question and Answer session open to everyone.
I ask why Iftar and Maghrib is 15 minutes later than other congregations?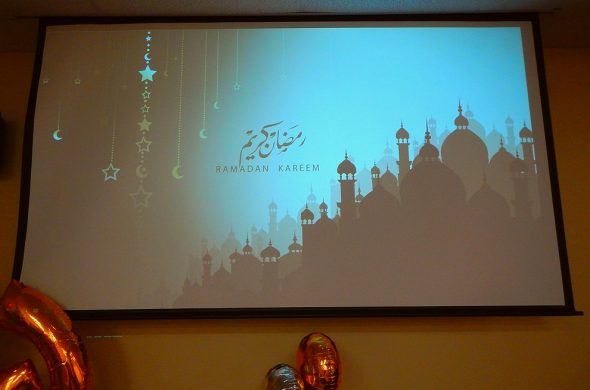 Almost midnight.
Q&A has ended. Time to close up the Fire Hall.
In this case, this House of Worship, Al-Rasoul Islamic Society helps puts out the Hell-Fire which may envelope us in The Afterlife.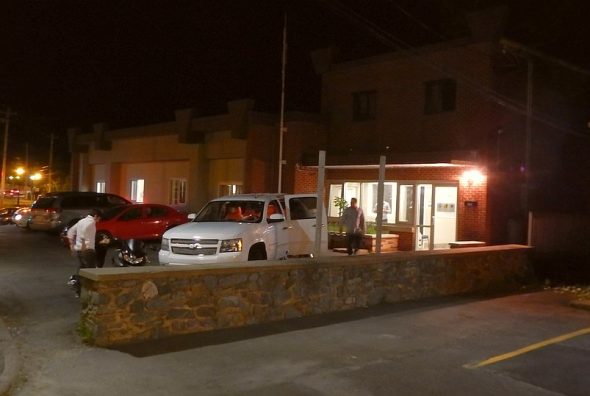 Annually during Ramadan, there is one Saturday evening when the Premier of Nova Scotia, The Mayor of Halifax, and local Leaders from business, come and join the Al-Rasoul in their Breaking of the Fast.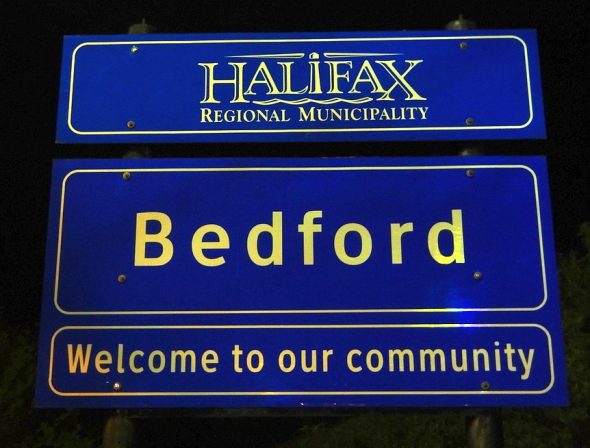 Alas, I was here one week too early. The Big Annual Iftar Celebration with the dignitaries happens here next Saturday Evening, June 18 2016.
Everyone is invited.