After Jumah Prayers in Medellín, Colombia I introduced myself to Young Brother Abdullah.
He is 18 years old, Colombian, and being from Medellín, makes him a real Paisa. Which is how local residents in this city self-identify.
Abdullah embraced Islam at the age of 13.
He learned of Islam from Sister Rania, a Muslim family friend.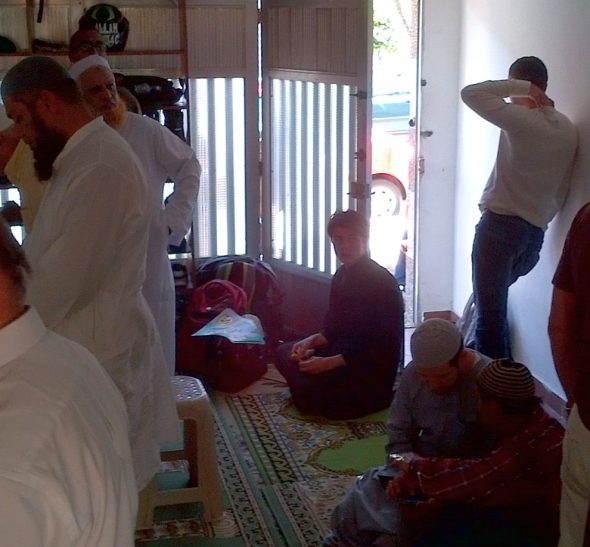 An opportunity opened up to visit Iran and learn Islam there. He jumped at the chance.
Upon his return, a few Sunni Muslims would try to convince him that his Shia Education from Iran wasn't the true Islam.
His folks aren't too happy with his decision to be and remain Muslim, but he's okay with the overall situation, difficult as it may be.
It doesn't bother him in the slightest. Abdullah takes the jibes, be it from friends or from family, in stride.