Sister Rania has lived in Medellín, Colombia for eight years.
Her parents are of Egyptian Heritage.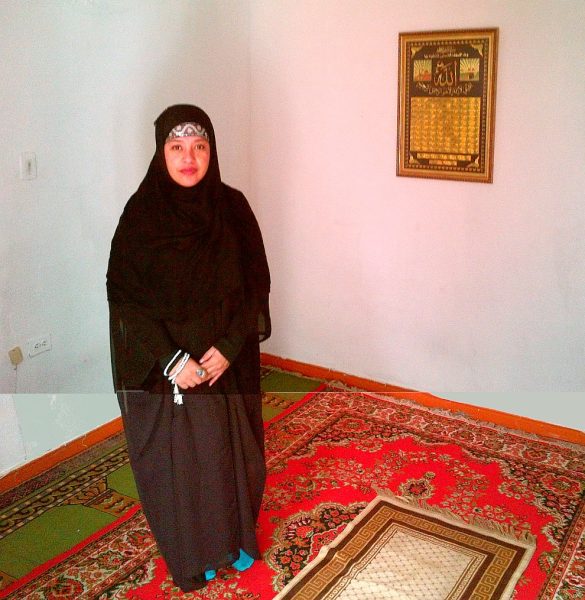 We recorded this video inside the Sister's room in the only Masjid in Medellín, Colombia.
Here's what the Sister's room looks like… without sisters:
As you may see along the left of the photo, Sisters share the same entrance as the Brothers, as there is only the single front door. No one seems to mind.
Alhumdulillah.
That's something North American Masjids could learn from this nascent Latin American Muslim Community.