Walter filming me during for @meetukhosla's #30masjids #Ramadan story. Will Air Friday Evening on @OMNITelevision. http://t.co/g6Z64Zwz
We just wrapped up filming an interview about 30 Masjids.
The segment was filmed by OMNI TV (@OMNITelevision) Cameraman Walter with Reporter Meetu Khosla (@meetukhosla) conducting the Interview.
UPDATE (Friday 3:32 p.m.): From Meetu Khosla,
…wanted to let you know that we have decided to air your interview on Monday since Ramadan will be over, and it might be more timely.
Monday is actually much better. More people can watch the story on Monday than trying to catch it tonight with Ramadan related responsibilities being a priority over TV News. – HiMY
Watch for it on Friday MONDAY Evening on the South Asian Edition of OMNI News.
Will post a link once the interview goes online.
Thank You OMNI Television !
Can't wait to see it!
UPDATE : VIDEO Now Online: Month Of Ramadan Toronto cyclist visited 30 mosques in 30 days.
Waiting for OMNI TV to arrive at Al Mahdi Centre, Hamlet of Cherry Wood, Durham Region, for a #30Masjids Interview http://t.co/4bal6ceI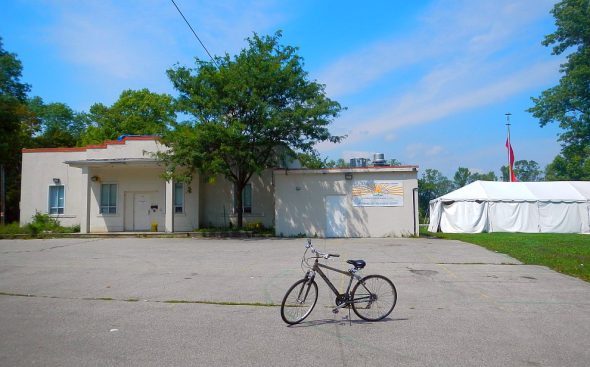 Al Mahdi Islamic Community Centre in the Hamlet of Cherry Wood in Durham Region is tonight's stop on Day 28 of 30 Masjids in 30 Days in The Greater Toronto Area.
I biked here earlier from the Pickering Islamic Centre.