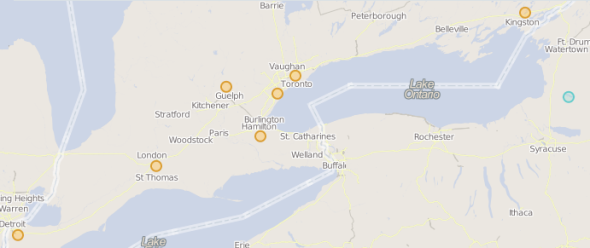 InshAllah, #30Masjids.ca is hitting the road this #Ramadan2013 & will travel around Ontario + some spots across Canada. WANTED: Story Leads!

— HiMY SYeD (@30masjids) July 3, 2013
Bismillah…
Over the past two Ramadans, 30 Masjids has visited many local Muslim communities around the Greater Toronto Area and shared some of their stories in word, photo, and video.
InshAllah, this year, Ramadan 2013, we'll head out around the Province of Ontario and maybe, just maybe, to a few spots outside Ontario taking us across Canada as well.
For #Ramadan2013, we're encouraging & welcoming Guest Bloggers to share #Ramadan stories: http://t.co/mzItInNpry Why not YOURS !

— HiMY SYeD (@30masjids) July 7, 2013
As always, 30 Masjids is open to Guest Bloggers from anywhere in the World.
Why not YOU!
Your story can be a simple photo essay, a quick video, or a story about how you experience Ramadan in your local community.
Since I'm a guy, this blog is very heavy on a brother's point of view.
So… Sisters, please step up and help balance 30 Masjids with your take on Ramadan or related stories.
Help Wanted! The #30Masjids Ontario #Ramadan2013 Schedule is completely open! http://t.co/vCG8uZansy Send Suggestions+Story Ideas! #30Days

— HiMY SYeD (@30masjids) July 7, 2013
Lastly, though most importantly… Where should 30 Masjids GO?
Beyond the first day or so, the schedule is completely open!
This year, beyond blogging about buildings, the architecture, and what flavour of biryani each night will bring, I'm looking to meet unsung, quirky and interesting Muslims around Ontario to share their off-the-beaten path stories. Know anyone like that?
InshAllah, Please suggest your story ideas in the comments below. Or tweet me @30Masjids or email: HiMY at HiMY dot CA.
That's it for now.
It's the Sunday evening before Ramadan 2013 begins, I'm already anxious to hit the road and see what the Month will bring…
AsalamAlayKum.
Ramadan Mubarak!
Your bro in T.O.
HiMY