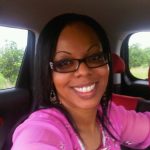 By Jasmine Amoh (@amajas)
I'm really excited to be guest blogging for 30masjids!! Ever since I read the first post at the start of Ramadan, I eagerly await the new daily post to learn about the various masjids in my city.
Born in Toronto, I come from a family of mixed heritage; Ghanaian and Lebanese. A Christian father and a Muslim mother. Neither faith was really ever discussed in my household growing up, so at age 16, I started studying Islam for myself, and instantly knew this was the direction that I had to take.
I heard about the brothers in the U.S. who blogged about their experiences last Ramadan, visiting a different masjid throughout the month, and was delighted to find out that this initiative was also being done right here in Toronto by Himy Syed. Based on this idea, I'd like to share one experience of mine.
I attended Talim-Ul Islam for Iftar on the weekend. Located at 86 Rivalda Road in the Old City of Weston, this masjid is nestled in between factories in an industrial area near Weston Rd. and Sheppard Ave. I had not been there in nearly 7 years, so I was pleasantly surprised to see that they had undergone some pretty impressive renovations, complete with new carpeting, a refurbished exterior and updated washroom and Wudhu facilities. The prayer area looks to have been expanded as well. There's a Not-for-profit bookstore on the premise filled with abundant selections of Islamic literature.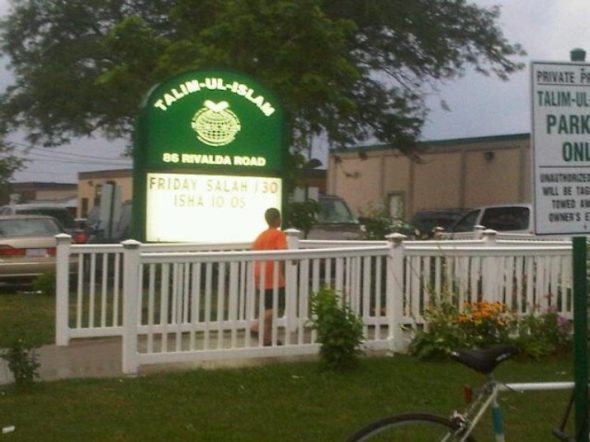 For this Iftar, there were easily 300-400 brothers, sisters and children present. Small plates of dates and pholouri lined tables near the entrance, as well as water and milk to break the fast. As I waited for the Adhan to signal the end of the fast, I took in the massive renovations! Mash'Allah, what a wonderful transformation from 7 years ago!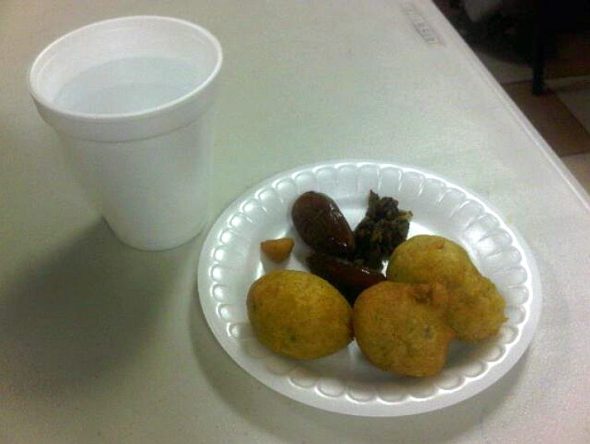 After breaking fast, everyone started forming the most perfect lines for Maghrib prayer. I couldn't help getting really emotional as the Adhan was announced… actually; I get emotional EVERY time I hear the call to prayer! No barrier separates the men from women at this masjid, just one large space dedicated to worship.
After the prayer, sisters lined up on one end while the brothers lined up at the other. Each side had two tables set up with foods I grew up on – curry goat, curry chicken, rice, salad and pita bread, LOL (more my cup of tea, we Lebanese eat pita bread with everything)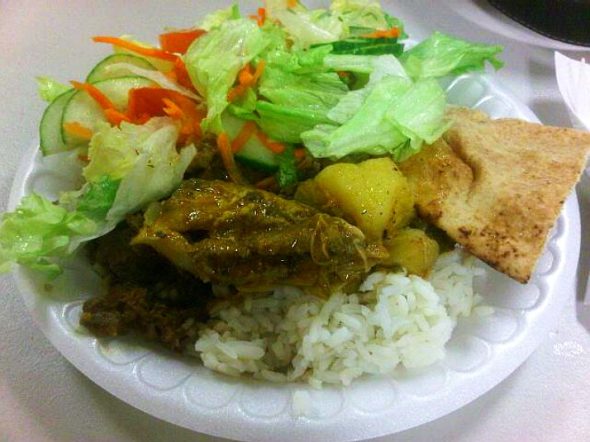 The sisters I joined were discussing their plans of heading over to another nearby masjid for Taraweeh prayers afterwards. I found that a bit strange since they were already here, enjoying the hospitality of this one masjid… why would they leave to go somewhere else? Turns out, many people would be doing the same thing. TARIC masjid (which I've frequented many times) has a Hafiz from the States this Ramadan, whose recitation is "extremely melodic" I'm told. (Note to self – "must pray Taraweeh at Taric soon, Insha'Allah")
Nevertheless, I love the fact that this neighbourhood masjid is literally 5 minutes away from my home, filled with so many different nationalities, one of the many great things about Islam and Toronto. To top it all off, the renovations bring a fresh aura to the masjid. I hope to be able to share more experiences with you all this month. Until then, have a blessed Ramadan 🙂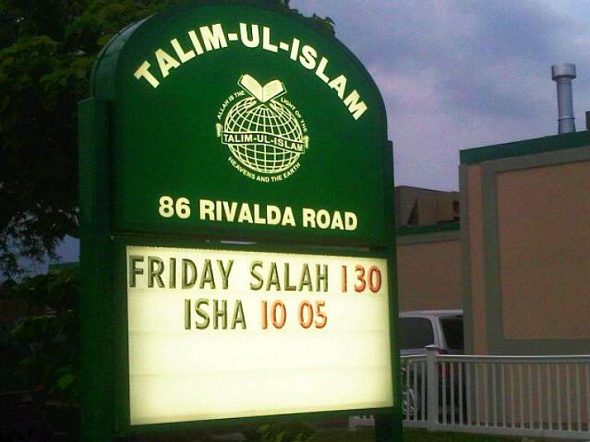 You may appreciate reading . . .