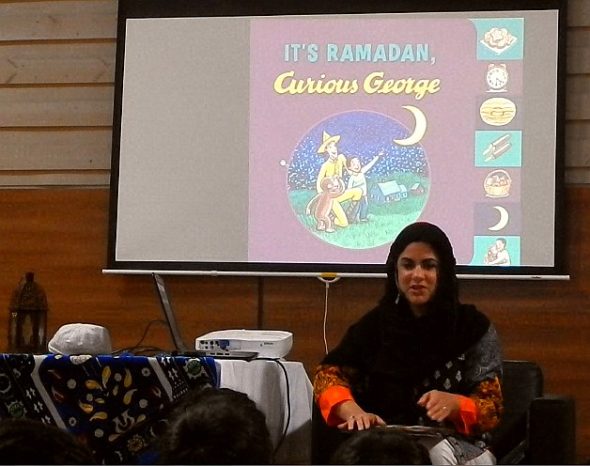 "We need more Muslim writers; we need more Muslims to tell our stories, so that other people can learn about who we are."
Hena Khan, Children's Author, held her first-ever Canadian meet & greet at Manitoba Islamic Association's Winnipeg Grand Mosque on Sunday afternoon, Day 14 of Ramadan 2016, to celebrate her latest book, It's Ramadan, Curious George.
Winnipeg, so far, is her only Canadian stop celebrating her new book.
.@henakhanbooks will be in #Winnipeg this weekend to celebrate her new book, 'It's Ramadan, Curious George'! pic.twitter.com/u5fL9n15U4

— Raincoast Books (@RaincoastBooks) June 16, 2016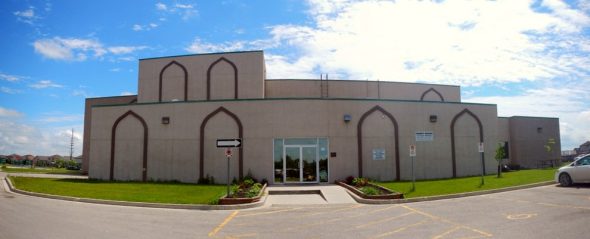 Winnipeg's Grand Mosque, Manitoba's largest Islamic Centre, hosted Hena Khan's Meet & Greet.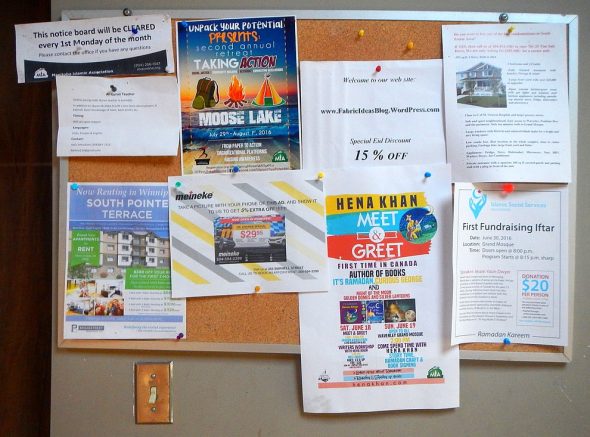 This was the Children's Author's first visit to Canada.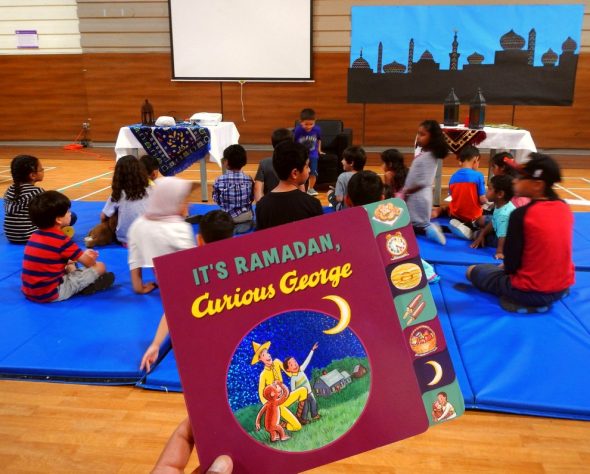 By the official start time shortly after Dhuhr Salat, upwards of 100 children would find their way onto the storytelling mat in front of the Author's Chair.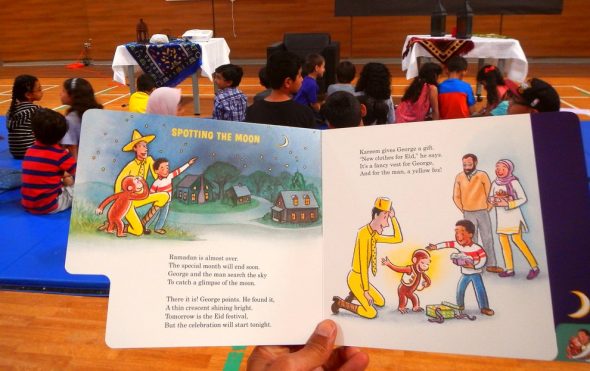 Something sure to please The Hilal Committee about Hena's Khan's book, It's Ramadan, Curious George, is that Curious George, his Muslim friend Kareem, and the Man in The Yellow Hat, apparently use Visual Moonsighting and not calculation to determine the start and end of Ramadan.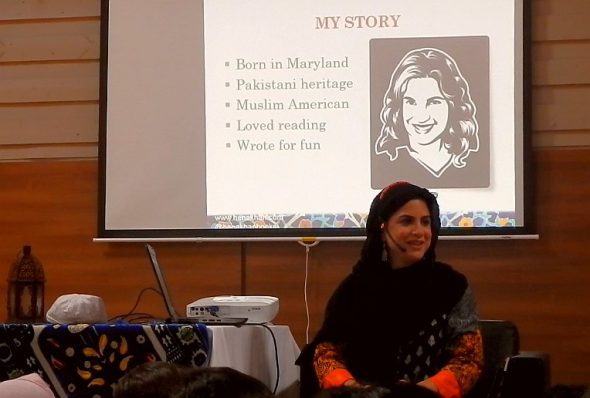 Hena Khan's family emigrated from Pakistan to Maryland, U.S.A. She is American born.
Growing up outside of Washington D.C. meant people visit there from all over the World, yet growing up, Hena was often the only Muslim student in her school.
People didn't know Muslims nor anything about Islam.
Even teachers didn't know Muslim Holidays. Her parents would write notes explaining her absence from school on such days this way,
"Please excuse Hena from School for Religious Holiday."
Her notes from home would not say "Eid".
Hena Khan's motivation in becoming a Writer and Author of Children's books, is grounded in a childhood where she loved reading.
"The best writers are the best readers."
Books she grew up reading again and again and again have titles still recognizable today:
Little House on The Prairie
Little Women
Ramona Quimby (and her adventures)
Hena was curious about,
"Stories about little girls and their families with little girls like me, but something missing in all of those stories was, 'Me'. "
She…
"…Didn't see any girls who looked like me nor had any names like me in any of the books I read.

"That's how important it is to have stories for kids like you guys to read about kids like you."
Hena got her start writing books for Scholastic Book Club. A children's book subscription service available to many North American Schools.
When Hena became a mom and went looking for books to read to her own kids, she realized there weren't that many books about Muslims to share with Non-Muslims.
Many books are about Islam, how to pray, how to read Qur'an, but they weren't books you could take to school and share with non-Muslims.
She was interested in writing books not just for Muslim kids but for all kids.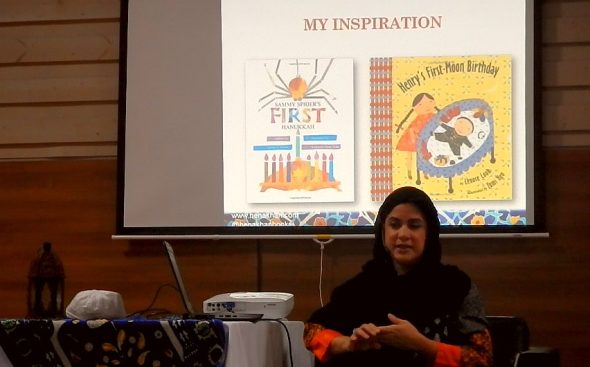 The inspiration for the concept of books Hena Khan aspired to write were found in books from other cultures:
Sammy Spider's First Hannukah, a Jewish children's book
Henry's First Moon Birthday, a Chinese-American children's book.
Khan realized we too need books that we can share at the library, share in our schools.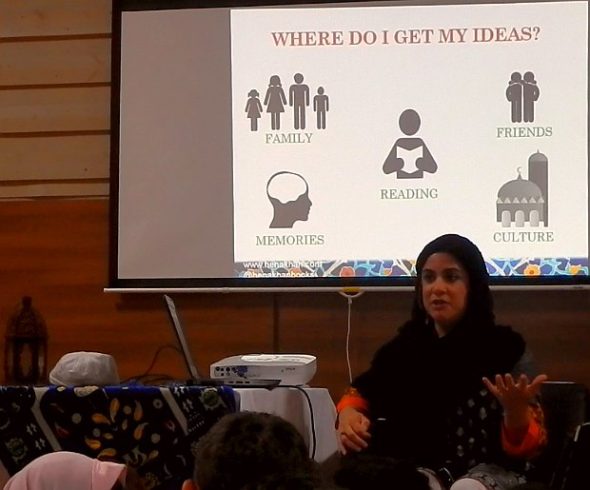 Concepts for the stories Hena wanted to write came from her family, her friends, from all the books she read growing up, and Treasures important to Muslims, like Ramadan.
The themes for her books come from wanting to write what was interesting for kids, not just Muslim kids, but all kids.
That way, children could see things they like, like parties, presents, and having fun, are cultural things for Muslims too.
Her first book was Night of the Moon: A Muslim Holiday Story

The podcast book review above is from Just One More Book.com.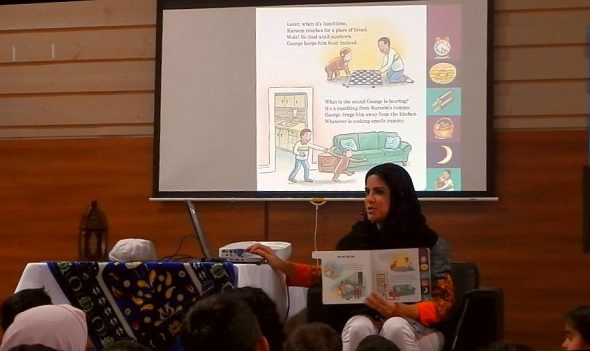 Hena was excited when she was asked by the publisher of Curious George books if she wanted to write a Muslim book with Curious George.
Of course she answerwed, YES!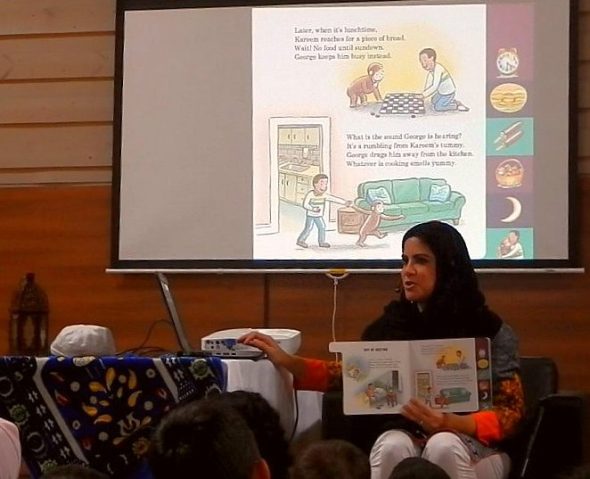 Which brings us to this Sunday Afternoon in Winnipeg's Grand Mosque when Hena Khan read from her book, It's Ramadan, Curious George to a gymnasium full of children.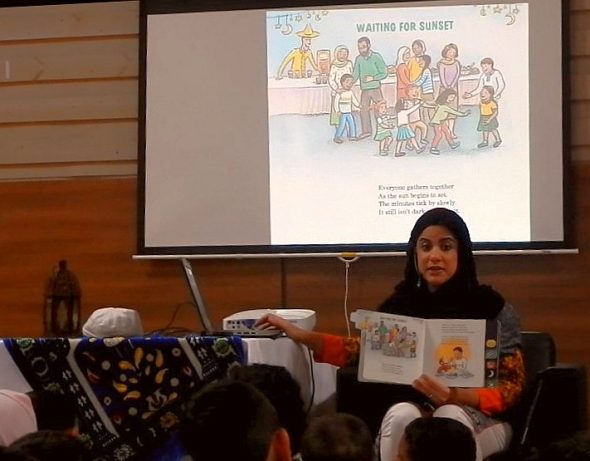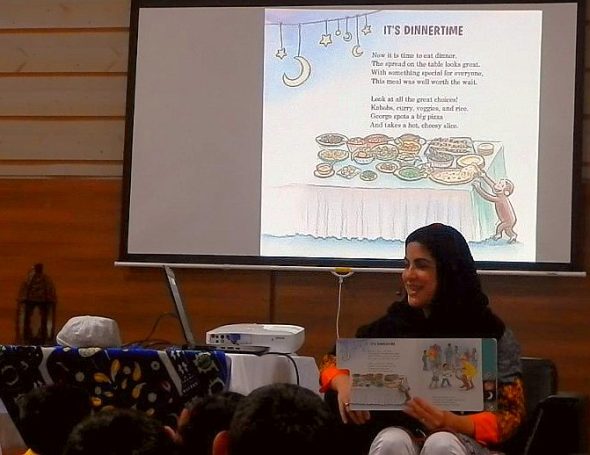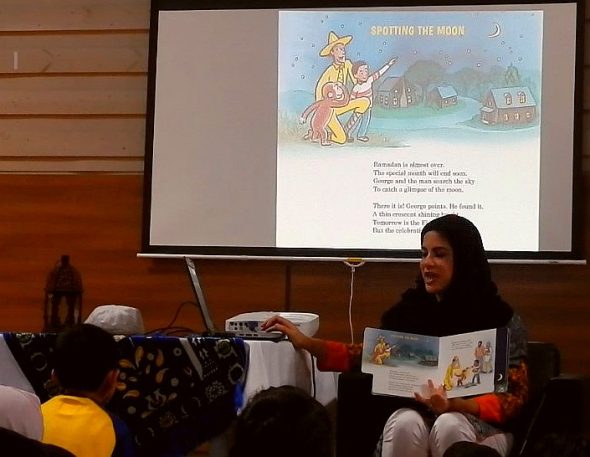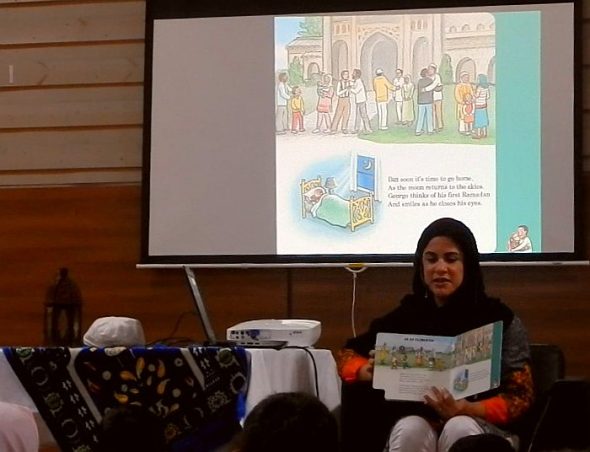 As Hena Khan had finished reading It's Ramadan, Curious George…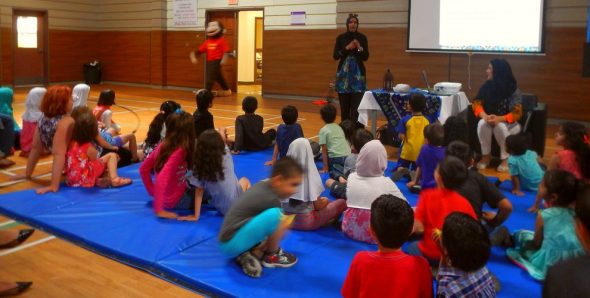 …A Special Guest arrived.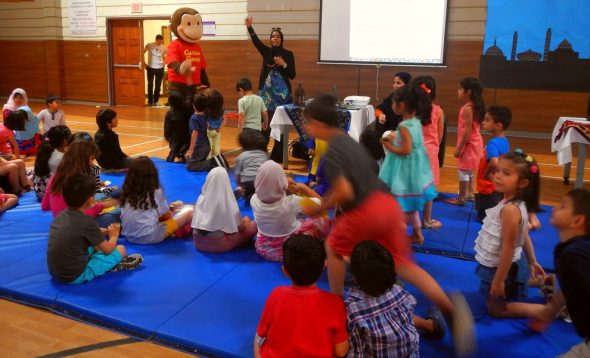 Curious George greeted the kids and gave High-Fives all round.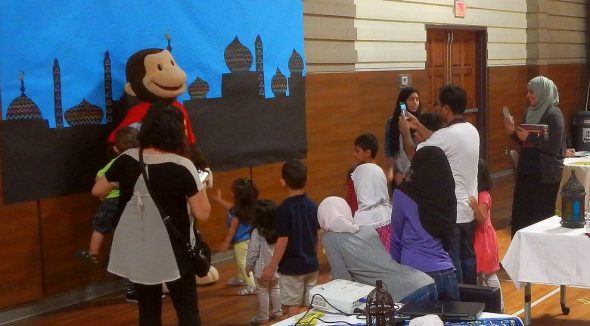 Parents and children alike were taken to getting photographs with Curious George.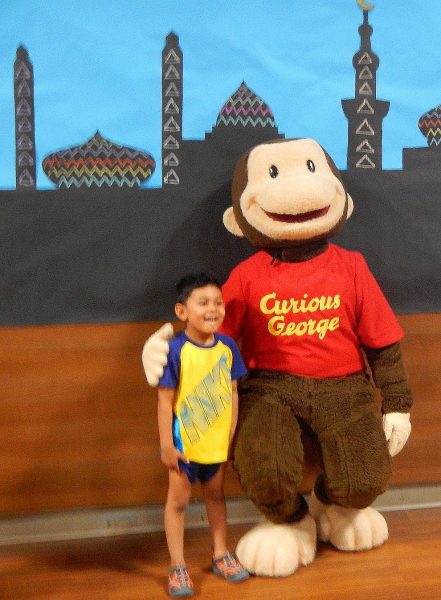 A day like today helps make for a Very Happy Childhood.
Just look at this boy's beaming expression as his parents snap a photograph with him and Curious George.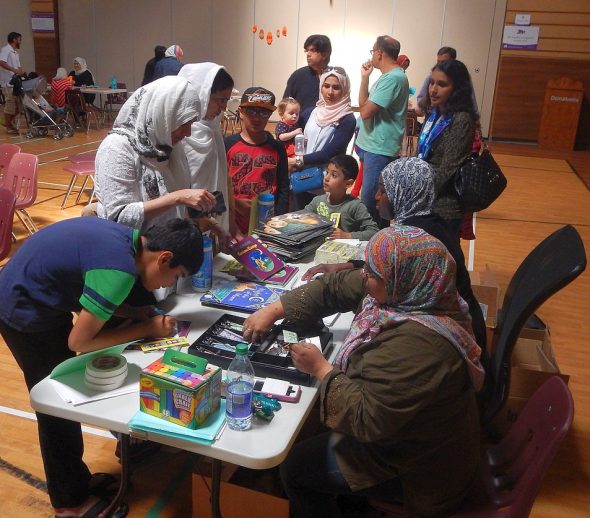 Sales of all of Hena Khan's book titles were brisk, as they should be.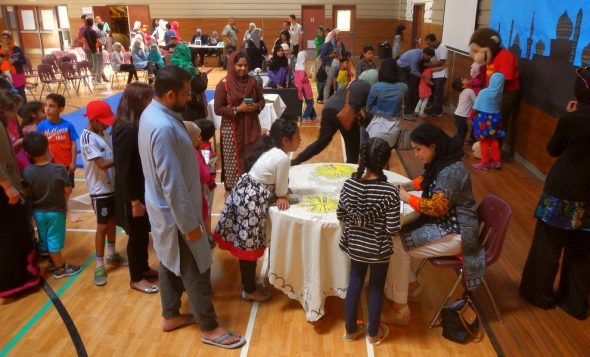 For the rest of the afternoon, Gymnasium was filled with kids enjoying meeting Curious George, having their new children's books signed by the author…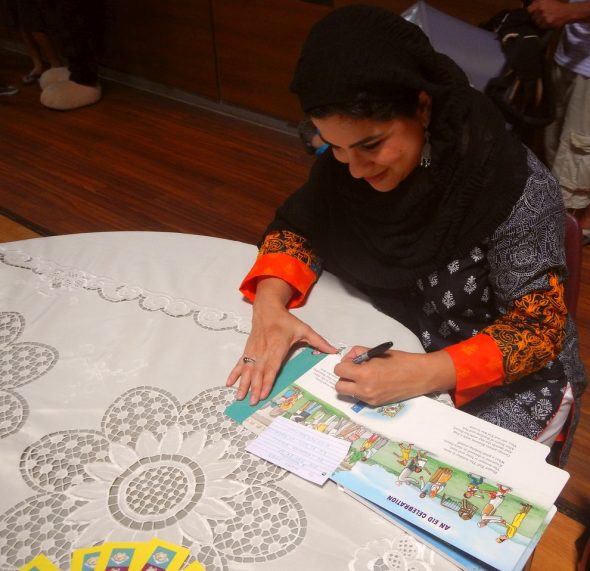 …including one very big kid who's currently visiting 30 Canadian Masjids in 30 Days…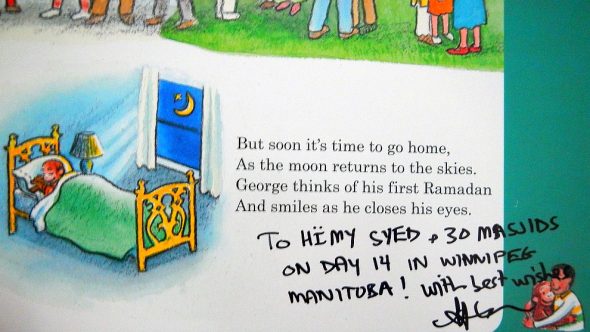 "To HïMY SYeD & 30 Masjids
On DAY 14 in Winnipeg
Manitoba!  With best wishes"
Ramadan Lantern Making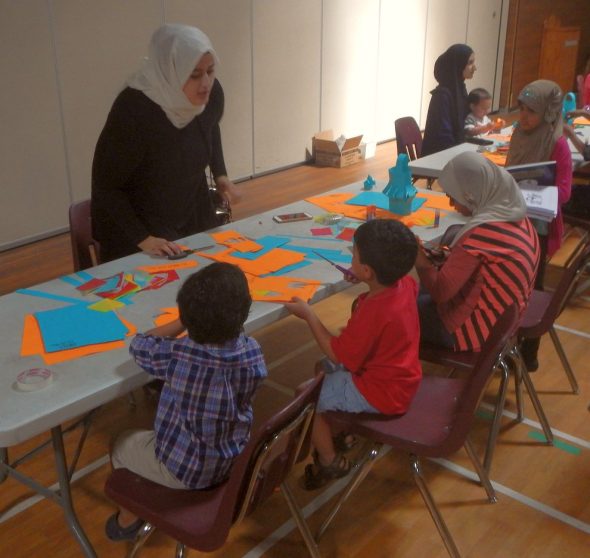 A fun parent-child activity taking place in the Gymnasium to round out the afternoon was Paper Lantern Making.
This made a connection with Lanterns found in a number of other Muslim country's Ramadan Culture and our own here in Canada.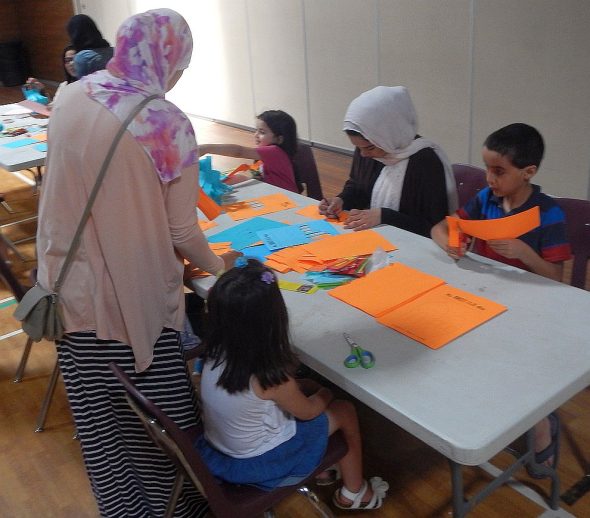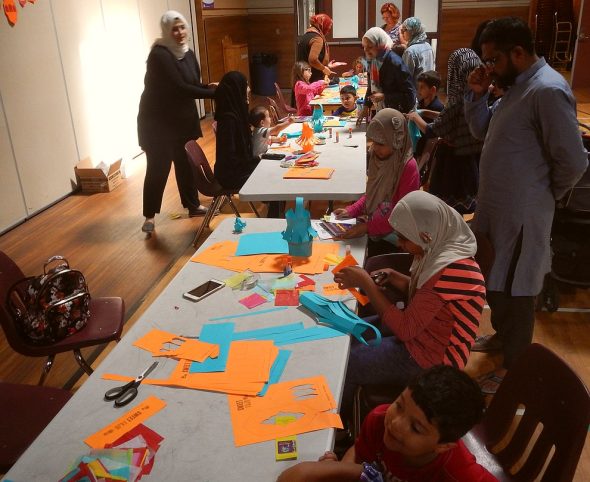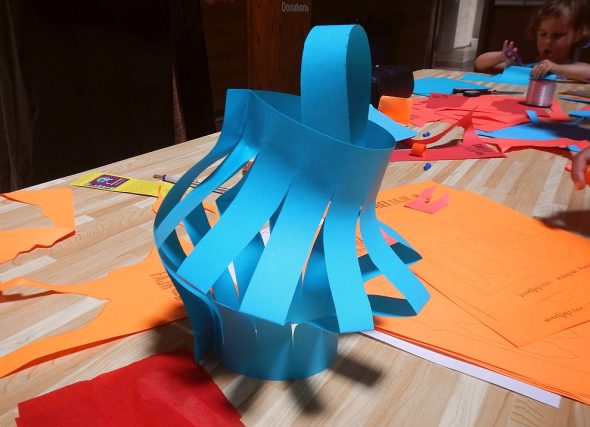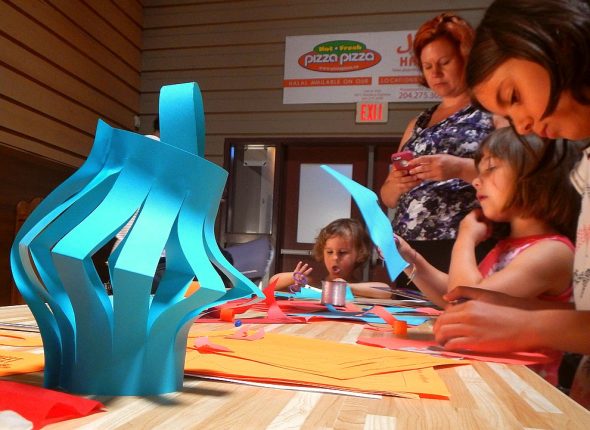 Time for me to exit the gym and enter the main prayer hall for a quick nap before Asr Prayer time.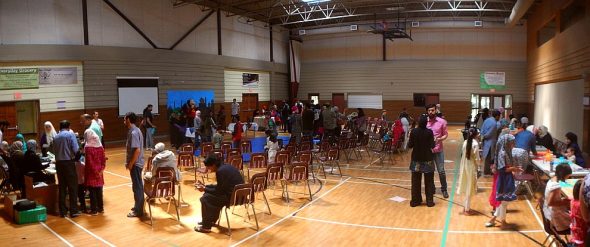 As the Late Steve Jobs might say before leaving the stage…
Oh,
One More Thing…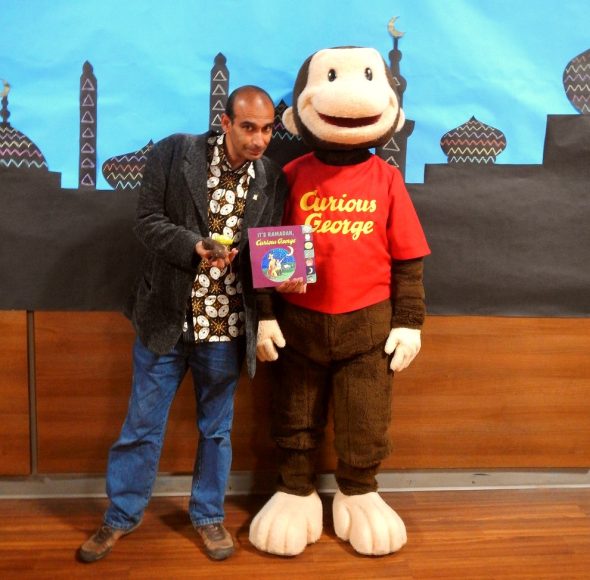 …Because it's never too late to Have A Happy Childhood.
One can simply begin by reading and sharing a Muslim Children's Book.
Or two.