Following the Hate Crime of Arson at Masjid Al-Salaam, Mark Street United Church in Peterborough invited Kawartha Muslim Religious Association to perform Friday Jumah inside their prayer hall.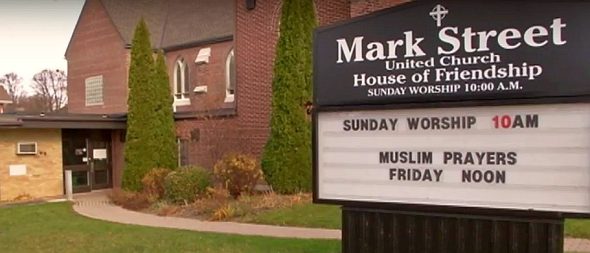 Community support #ptbo after arson. Mark St United opens doors to mosque worshippers today. Jack Roe has details. pic.twitter.com/6RMlDw4vuF

— OntarioMorning (@CBCOntMorning) November 20, 2015
Joining the KMRA Congregation for Jumah Prayer were numerous Government Leaders and Diplomatic Corps: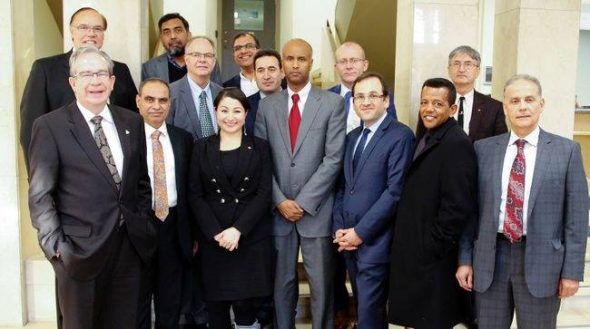 Honourable Maryam Monsef, Minister of Democratic Institutions
Honourable Ahmed Hussen, Liberal M.P., York South Weston
Honourable Jeff Leal, Minister of Agriculture, Food and Rural Affairs
Darrell Benett, Mayor of Peterborough
Mr. Erdeniz Sen, Consul General of Turkey
Mr. Asghar Ali Golo, Consul General of Pakistan
Mr. Marc Trouyet, Consul General of France
Mr. Mahmut Demir, Religious and Social Affairs Counsellor, Turkish Consulate
Mr. Süleyman CANIDEMİR, Commercial Counsellor, Turkish Consulate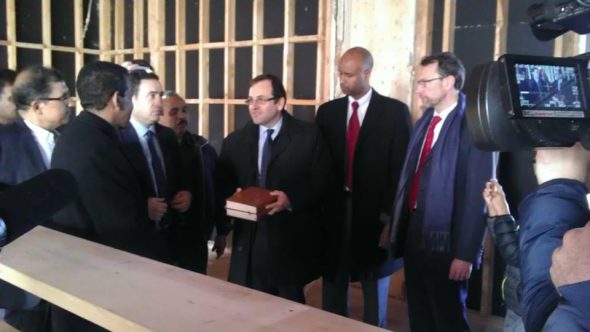 In solidarity w. #PeterboroughMosque Consuls of #France, #Turkey & #Pakistan @AhmedHussenMP pic.twitter.com/I24ZjKjPai

— La France à Toronto (@francetoronto) November 20, 2015
Next Friday Prayer on November 27 2015 is 1 p.m. at Beth Israel Synagogue – 775 Weller Street, Peterborough :
The family night haleka will also be held there after Isha Prayer.
InshAllah.