Wednesday Evening: Broke Fast in Dixie Gurdwara in Brampton to show solidarity with Sikh Community. #30masjids http://t.co/N5dI0AIi
In his travels, Guru Nanak visited Makkah and Madinah.
In my 30 Masjids travels, I visited Dixie Gurdwara at 7080 Dixie Road in Mississauga.
On Day 20, it was here at sunset that I broke my Ramadan Fast.
Wednesday Afternoon/Evening: Biked from Masjid Hamza in Parkdale to Dixie Gurdwara in Brampton. #30masjids #bikeTO http://t.co/kafXlLln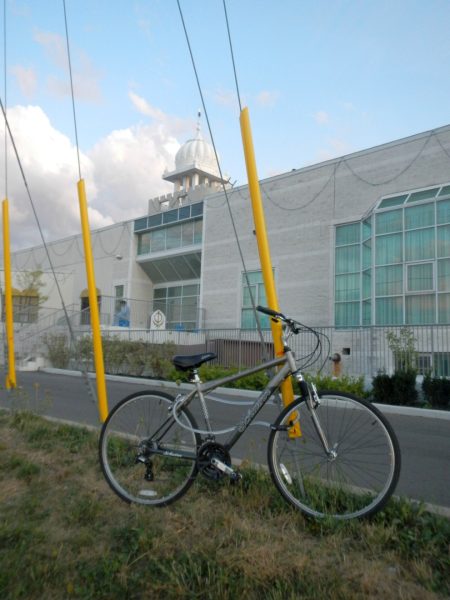 The time to break fast was fast approaching with about 20 minutes until sunset.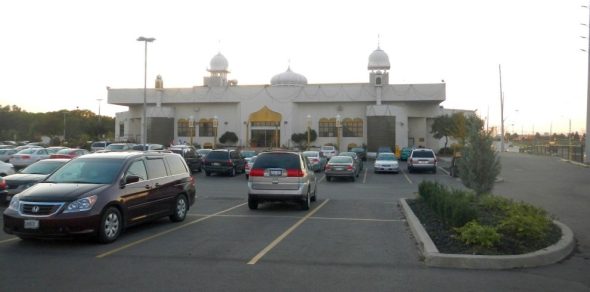 It was shortly before sunset as I locked my bike outside the Dixie Gurdwara.
Inside this Sikh Temple, the largest in the Greater Toronto Area, memorials to the victims of the Wisconsin Sikh Temple Shooting were on the main foyer.
Youth from this temple would be travelling to Wisconsin for the funerals.
They are taking these cards and Banner of Condolences filled with condolence and solidarity messages from Toronto to Wisconsin.
Many of the messages thank police officer Lt. Brian Murphy.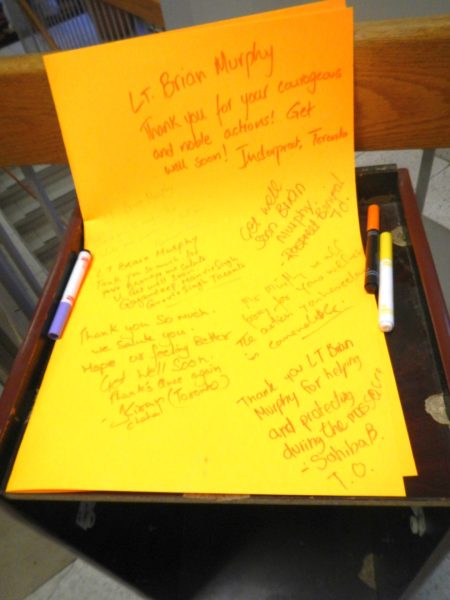 I am Sorry for all your Loss.

– HiMY SYeD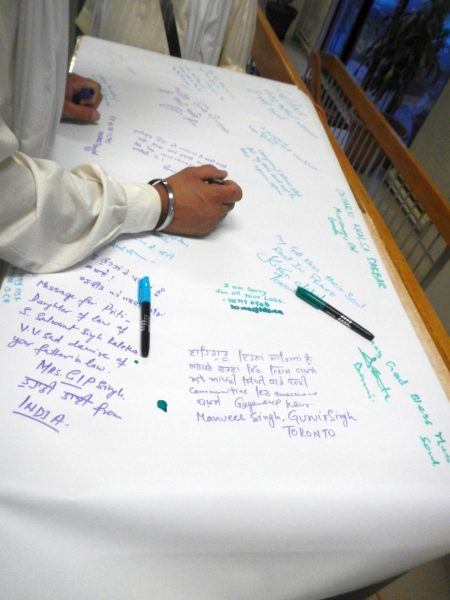 From Sikh Wiki:
The Langar or free kitchen was started by the first Sikh Guru, Guru Nanak Dev Ji. It is designed to uphold the principle of equality between all people of the world regardless of religion, caste, colour, creed, age, gender or social status. In addition to the ideals of equality, the tradition of Langar expresses the ethics of sharing, community, inclusiveness and oneness of all humankind. "..the Light of God is in all hearts." (sggs 282)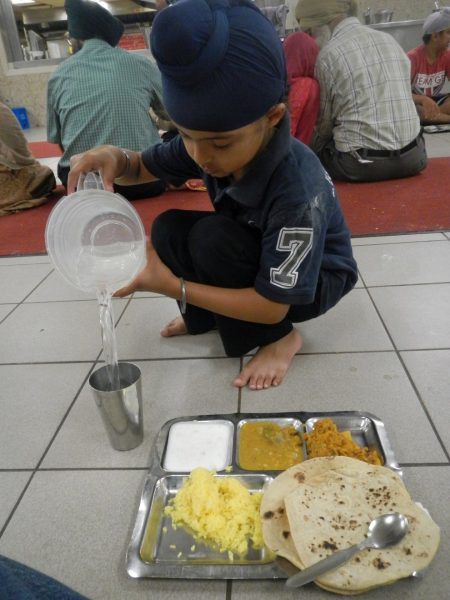 The institution of Guru ka Langar has served the community in many ways. It has ensured the participation of women and children in a task of service for mankind. Women play an important role in the preparation of meals, and the children help in serving food to the pangat.

Langar also teaches the etiquette of sitting and eating in a community situation, which has played a great part in upholding the virtue of sameness of all human beings; providing a welcome, secure and protected sanctuary.
Sunset is 8:34 p.m. There will be no Adhan. No call to prayer. There will be Iftar.
In one corner of the Langar, like upstairs, a vinyl banner is made available for people to share their signed condolences with the families of the victims.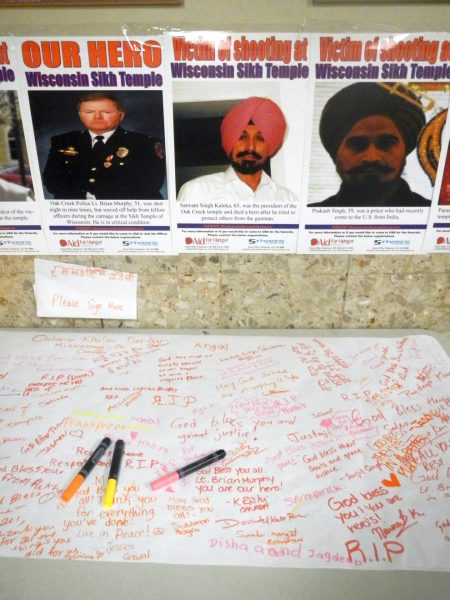 I wish to thank Onkar, a volunteer, who took the time to welcome me at the Dixie Gurdwara and invite me to look around the entire Temple at leisure.
He was most appreciative of this gesture to visit his Temple to break my Ramadan fast.
Onkar expressed how every society has its crazy people, and the Wisconsin shooter was one such person. He felt it did not reflect on the American People as a whole in their attitudes towards members of the Sikh Faith nor towards Muslims for that matter.
I hope he is right.
It's a thought that will remain with me as I break my fast in the remaining days of Ramadan.