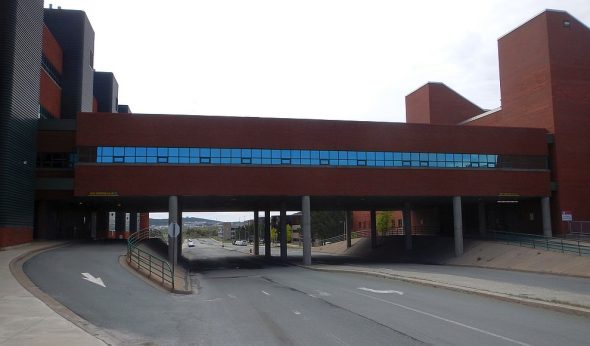 The Muslim Students' Association at Memorial University holds all five daily prayers.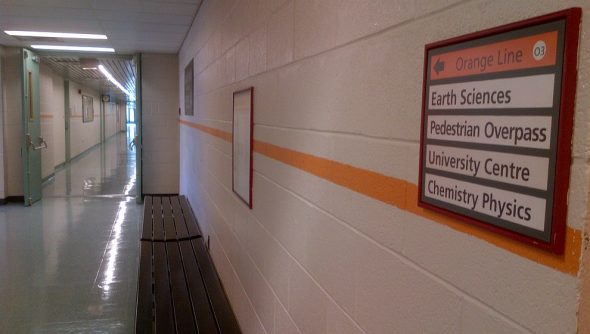 Their prayer space is small, however they do something that I have yet to see elsewhere.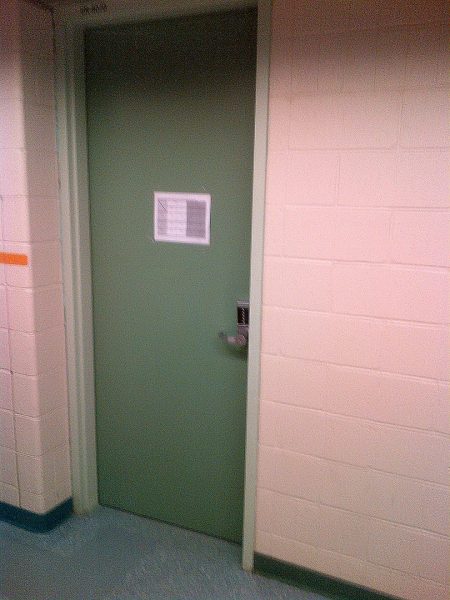 They evenly share the prayer room space equally between brothers and sisters.
How?
The MSA at MUN shares the prayer space equally by Time-Sharing.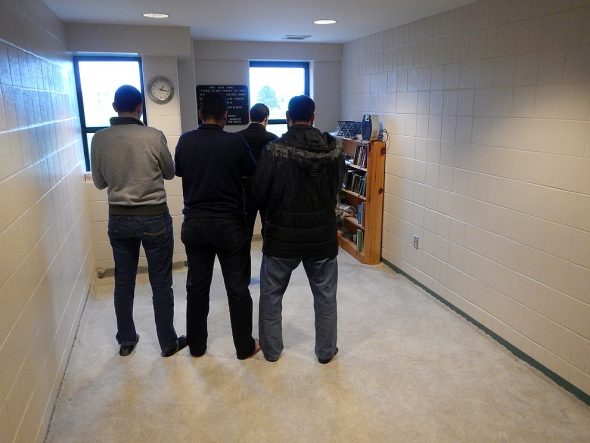 Brothers use and pray in the space in an initial time allotted for them, then clear out.
A small gap of time is scheduled to prevent overlap.
Sisters thereafter have complete use of the small prayer space for a set amount of time, yet still allowing for prayers to be performed within the permitted timeframe.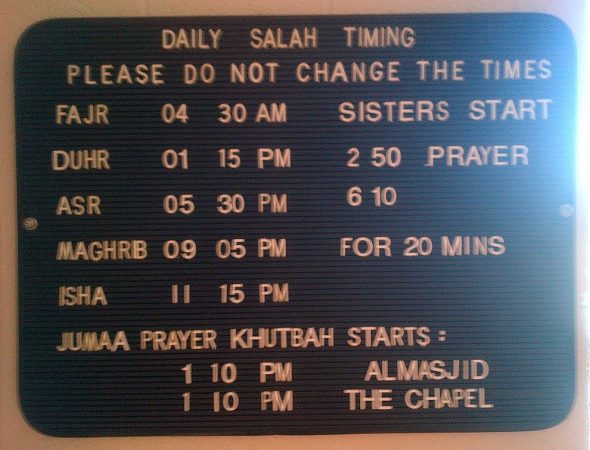 This is a GREAT response to the Institutional Side Entrance problem of second-class prayer spaces for Sisters, which is all too prevalent, everywhere.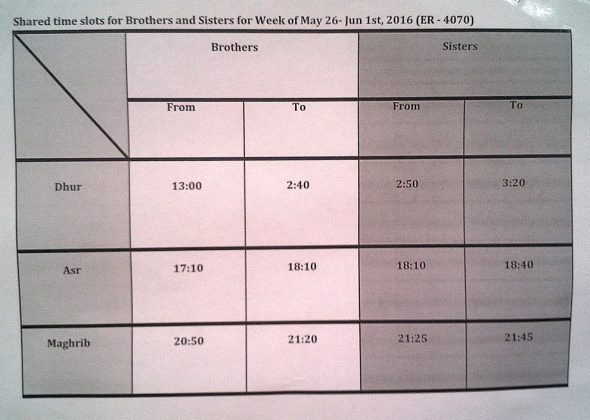 A similar "Sister's Window of Time" is allotted in Madinah, Saudi Arabia, after Fajr. Men are booted out, Cloth Walls are raised, as Women are allowed access to visit the Tomb of the Prophet Muhammad (upon whom be peace).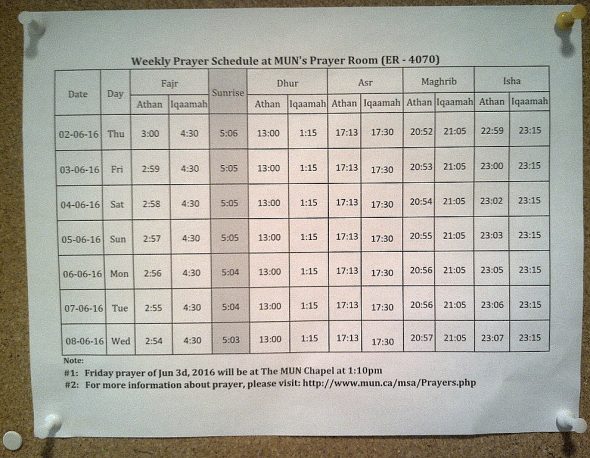 I wonder if this schedule-sharing of the main prayer space can work in larger Masjids and Islamic Centres?