Every year, the Empire State Building in New York City lights up Green for Three Days leading up to Eid Al Fitr marking the end of Ramadan, the Muslim Month of Fasting.
We will shine our tower lights in green this weekend to honor the holiday Eid-al-Fitr. #Eid http://t.co/3xpySpHn
But why not Toronto's CN Tower?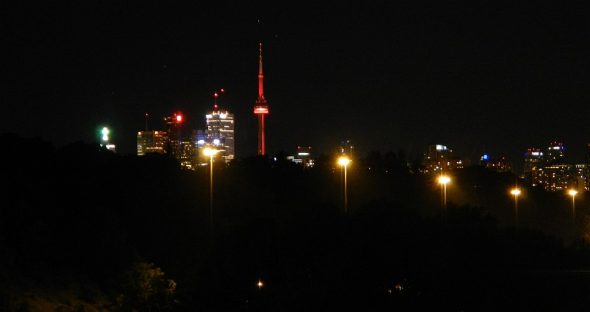 There is an application process to request Toronto's CN Tower for Special Lighting consideration around specific events and causes.
One of the CN Tower's requirements is a written application at least 30 days in advance.
As Ramadan had already begun, it was too late to request Special Lighting consideration for this Eid-Al-Fitr…
However, perhaps the CN Tower could light up green later this year for Eid al Adha?
Here's is the initial response to my informal inquiry…
Hello HiMY,

Thank you for your inquiry into a special CN Tower lighting.

You are more than welcome to submit a request, however unfortunately I do feel it may not move forward because it does not meet the application guidelines outlined on our website:

– requests must be received 30 days in advance of lighting date to be considered

– Special lighting requests for dedicated nondenominational charitable events and recognized causes only will be considered at this time.

Please understand this is our standard policy. We send our very best wishes on this important holiday and thank you for understanding.

All the best,
Irene

Irene Knight

Manager of Public Relations | Gestionnaire Marketing, Relations Publiques

CN TOWER | LA TOUR CN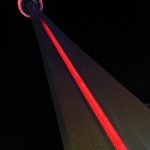 InshAllah, I'll do my best to come up with an approach which may result in a successful Special Lighting Request under their current guidelines in time for Eid al Adha.
In the meantime…
Since Toronto stands in for New York City in Film and Television all the time, let's pretend the Empire State Building being lit up green for three days leading up to this Eid al Fitr is really the CN Tower.
😉
— HiMY SYeD