Ready for @LetsGoToTheEX #CNE2015 🎉🎉 aside from halal options, did u know they have dedicated prayer space as well? pic.twitter.com/LNoiYeG9ua

— Halal Foodie (@Halal_Foodie) August 19, 2015
Toronto's Canadian National Exhibition has started. It lasts until Labour Day.
One million-plus visitors are expected, including Thousands of Muslim Families.
Hundreds of Muslims also work at The Ex.
To make life easier, CNE2015 has two Multi-Faith Prayer Rooms.
The larger and more quieter Prayer Room is found in the north-west corner of the Better Living Centre.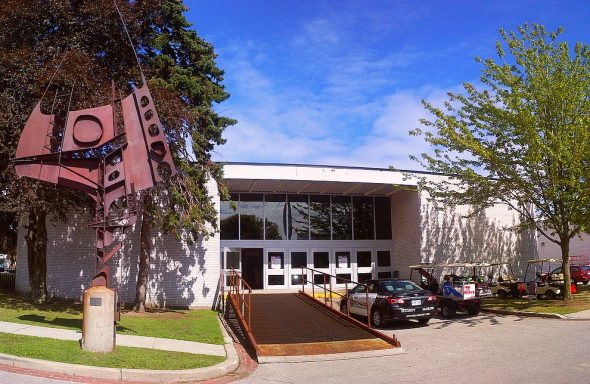 The entrance is from the outside of the building.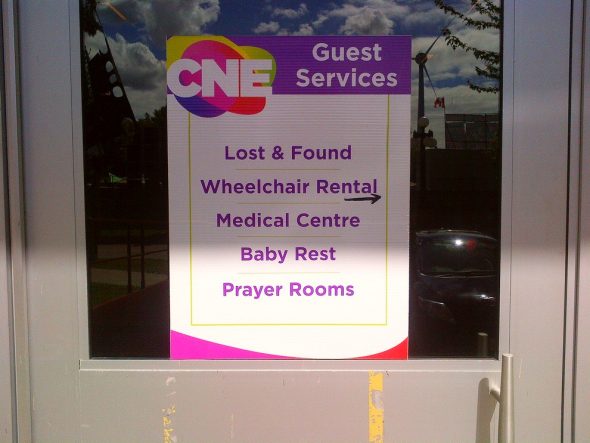 Once inside the entrance, turn right and then immediately left. Prayer Rooms are obvious.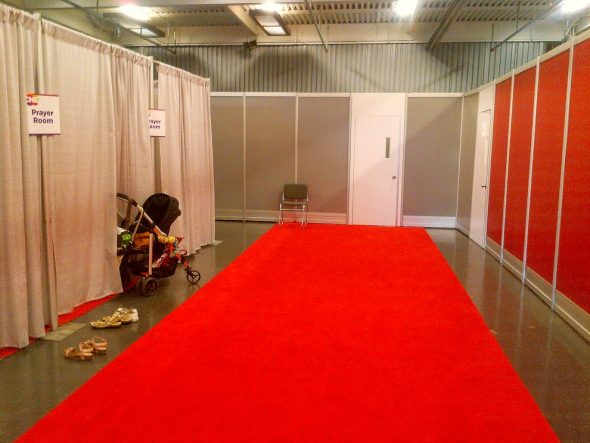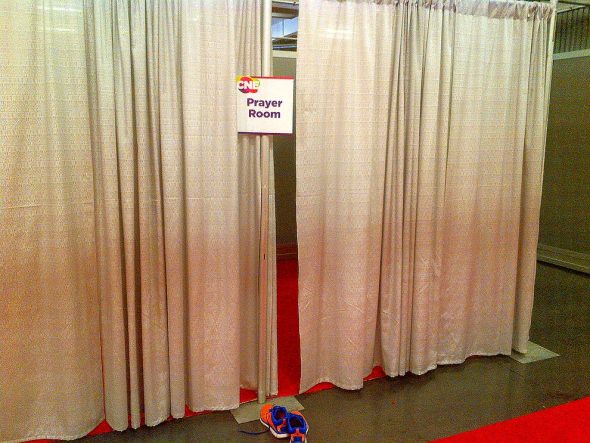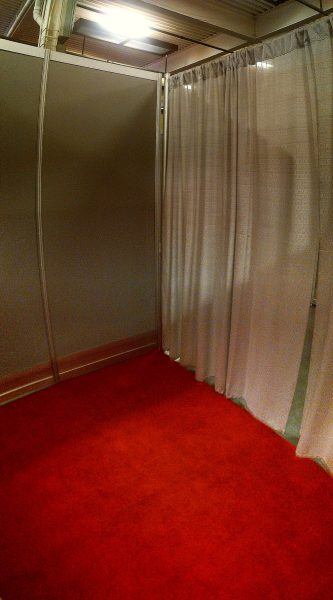 The space is quiet. It is not large. Perhaps half a dozen people may stand shoulder to shoulder if need be.
The Prayer Room in the Direct Energy Centre is a much tighter fit. The noise from the main hall is inescapable.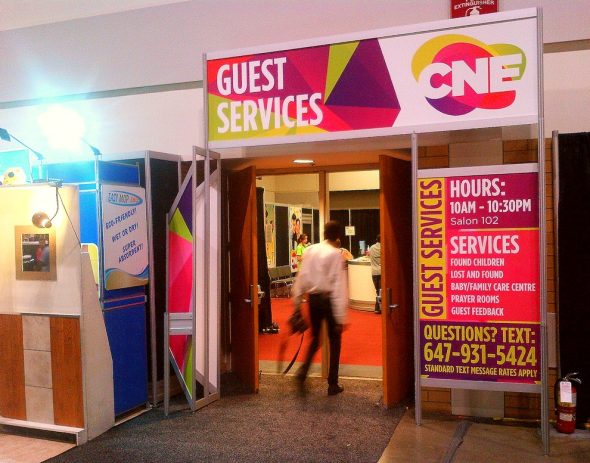 Guest Services has packed many different services into Salon 102.
Noticed at least one Muslim Sister waiting beside the Prayer Room curtain while silhouettes suggested the space was completely full.
Of the two locations, Better Living Centre has the Better Prayer Room.
Multi-Faith Prayer Rooms allow people to easily meet their daily religious obligations without having to compromise enjoying daily life in the big city.
This is a welcome addition to the Canadian National Exhibition.
That's Prayer. What about The Food?

My quick walkabout inside the Food Building found every third Vendor or so offering Halal Choices.
I didn't spot any "Halal" crazy food combinations The Ex is famous for, but by then I was too hungry to go hunting.
Found in #CNE2015 Food Building: 99¢ Tacos (North East corner beside Ghazale) + 2 Locations w/ 99¢ spaghetti! #TheEx pic.twitter.com/JMTkvMe2wc

— Toronto Wiki (@TorontoWiki) August 21, 2015
I intend to go back one more time, this time for the rides.
InshAllah.