"The Imam of Azhar, Sheikh Hani, has Ijazah in The 10 Different Ways of Recitation and The 4 Variant Ones too.

"His speciality is the Qur'an.

"Sheikh Hani has won many awards, including the King's Award in Saudi Arabia and a raft of other places.

"CID's resident Imam, Sheikh Ahmed, also a Graduate of Ahzar (in Shariah) has Ijazah to teach Qur'an.

"Both are hufaz of high quality and both have documented sanad ( chain up to the Messenger of Allah ( s.a.w)."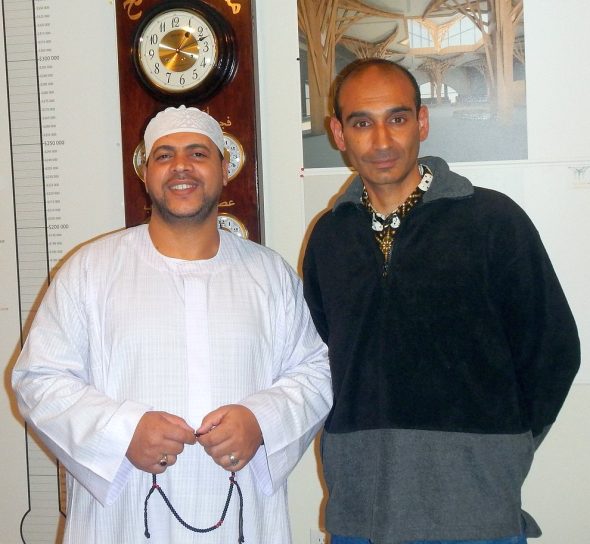 PHOTO: At Centre for Islamic Development, after Taraweeh Prayers on Friday Night / Early Saturday Morning; Sheikh Hani, Imam of Al Azhar, Oldest University in The World, with HiMY SYeD of 30 Masjids CANADA.