The Last Friday of Ramadan 2013.
I could have prayed in any masjid in Ottawa, but I wanted to pray in the Ottawa Main Mosque.
This may no longer be the biggest physical Muslim place of prayer in the Ottawa Region, but it is still the main masjid of the city. It is still Ottawa's Jami Mosque.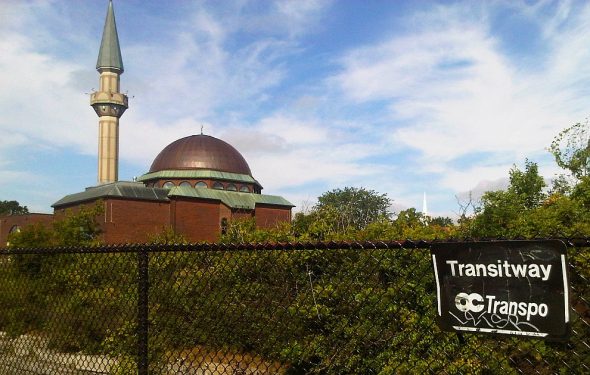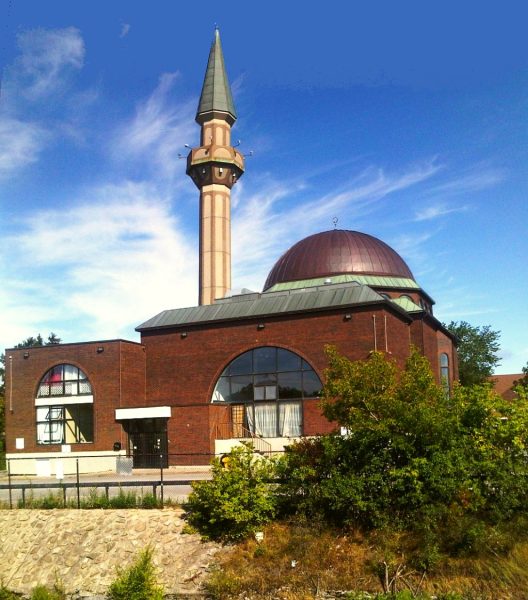 This was a VERY NICE Surprise…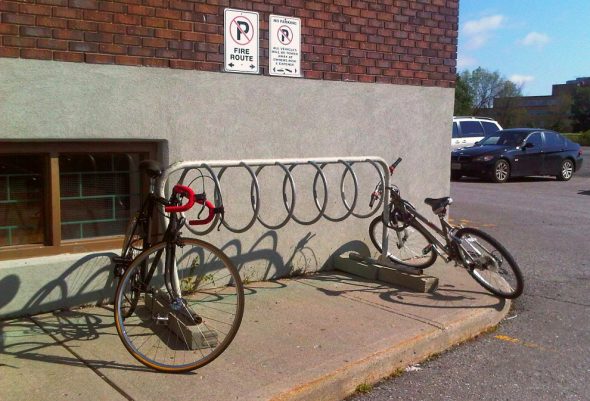 Bike Parking… in the "Parking" Lot!  MashAllah, our Uncles are learning!
Once inside, I feel at home. The best Itikaaf experience in my life was the one spent in this masjid.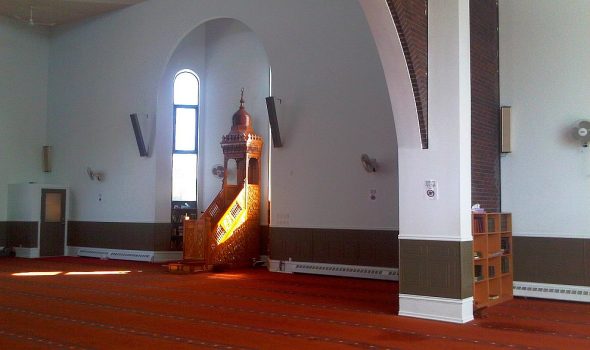 It's something short of 10 a.m. Early to enough to capture some photographs minus the many people who will be arriving within the next few hours.
Shhhhhhhh! The Neighbours!
I decided to lie down and rest. Looking up, this is what I see.
There are numerous people in Itikaaf sleeping on the main floor.
They have been bumped upstairs from the basement as that area is being cleaned right now.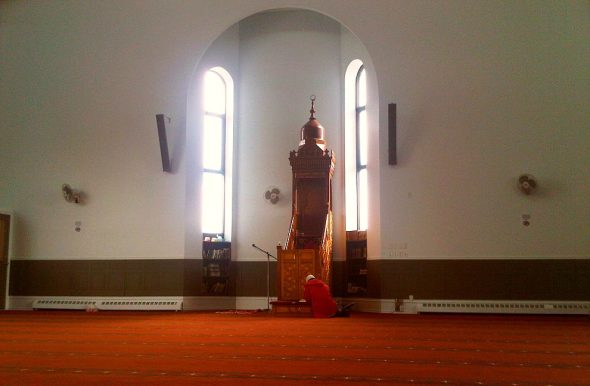 After any number of Zzzzzzz's, regular people are showing up.
I spot the first worshiper to claim a spot in the first line. I take note. I too wish to pray in the first line.
Children are running around faster than I can photograph them.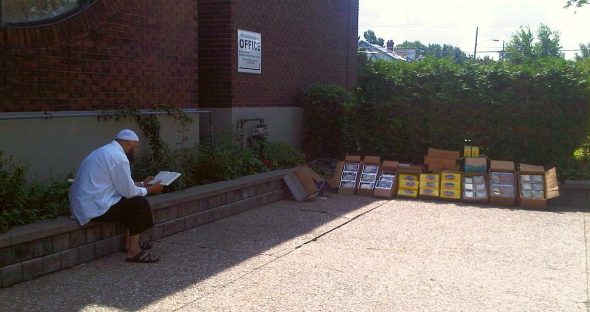 Shhhhhhh!
Okay, I really better claim a spot in the first line now.
This ithar bottle was on the mimbar. I roll some of it on my suit jacket. I now smell better than I did when I first walked into the Ottawa Main Mosque. The bottle of ithar is from Madinah.
This bottle too is from Madinah.
It has been with me for more than a year plus change. I got it when I performed Umrah back in 2011. Today, it finally ran out.
I have used it every Friday, until today.
…I suppose… I need to visit Madinah and get me a new bottle of Ithar?
😉
InshAllah!
There is only one person sitting between me and the Mimbar. This is today's Khateeb about to begin delivering the Jumah Khutbah.
The Regular Imam.
Looking back after Jumah Prayers.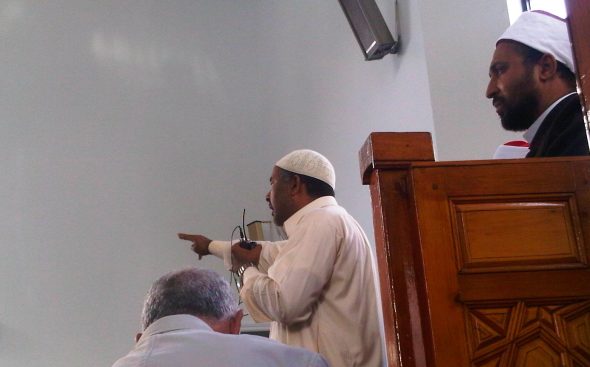 Fundraising for the Parking Lot. I wonder why? Where is sustainability? How 'bout more bikes?
What I see in front of me.
The main prayer hall after Jumah Prayers.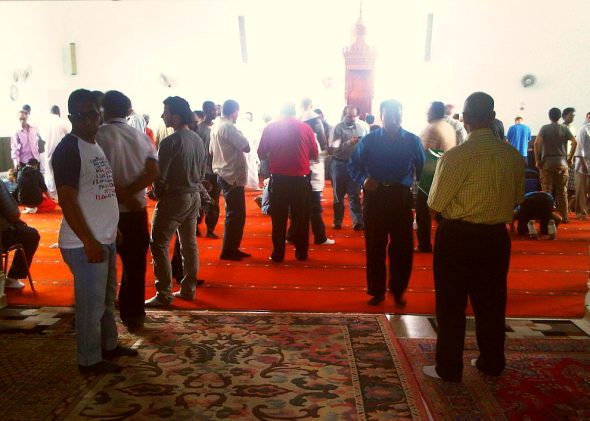 Exiting the Front Steps of the Ottawa Main Mosque.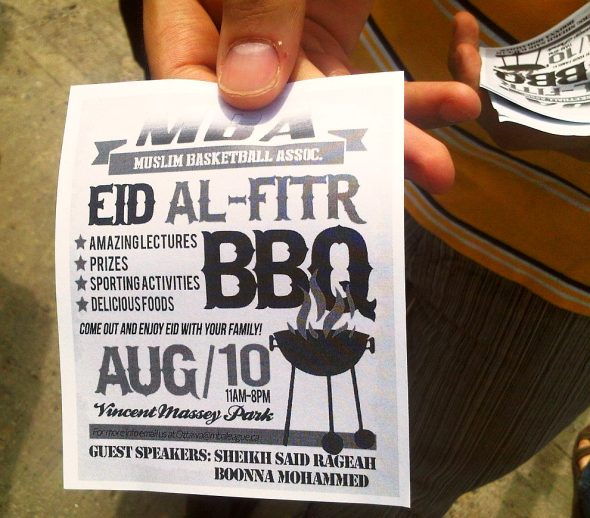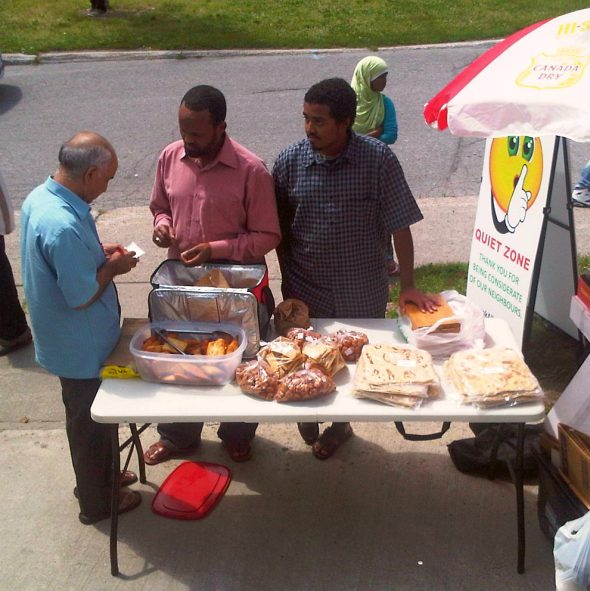 Vendors Everywhere.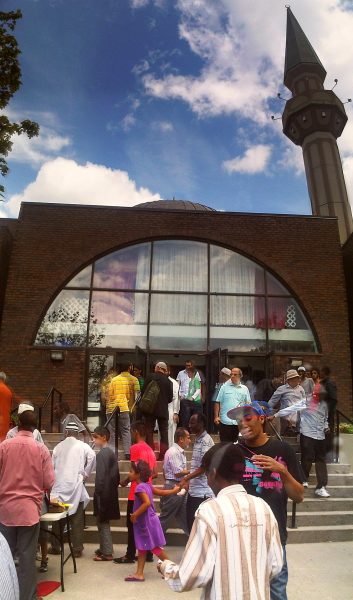 Climbing a tree…
Shhhhhhhh….!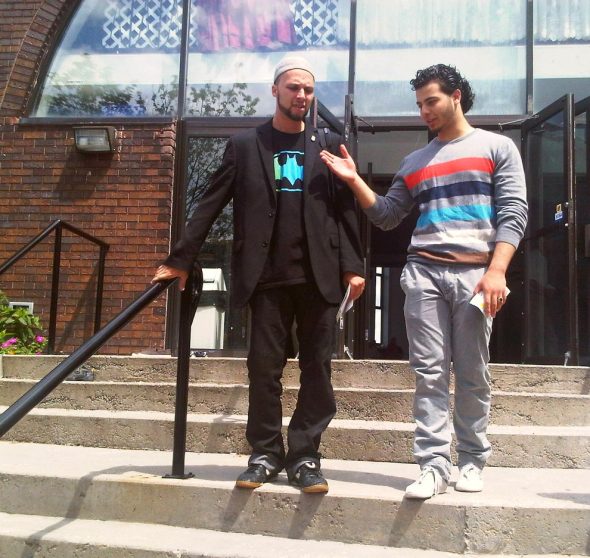 Batman?
Such a festive atmosphere.
Many people linger, smile, chat, hug one another, all that kissing on the cheeks business.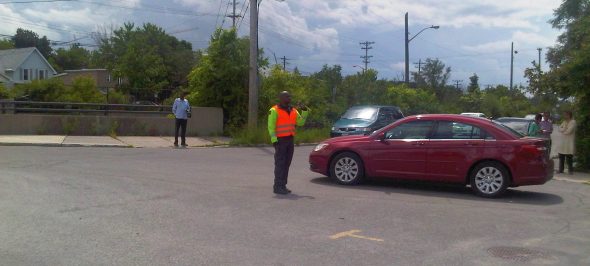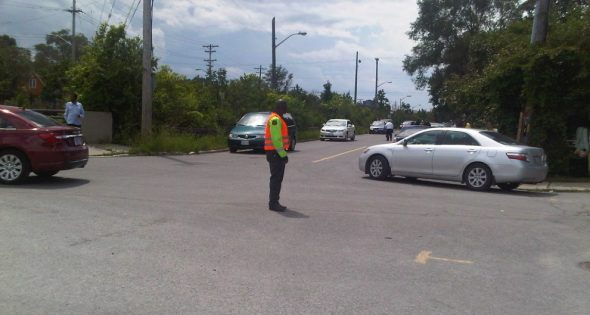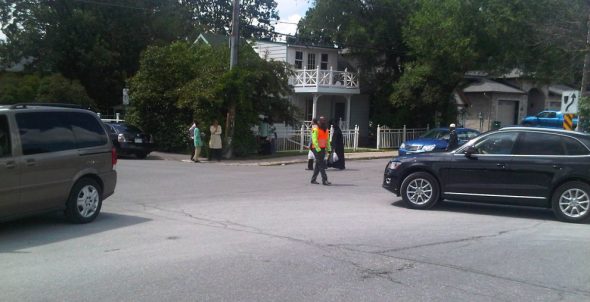 But it is time to leave. I need to decide my next stop.
Today is the last Friday of Ramadan.
There are still a few Layla-tul-Qadrs possible nights ahead of us.
I still wonder about going to Montreal for a stop or two. Maybe for this year's 30Masjids Ontario, Ontario is enough?