We first met Ziyaad Mia, Founder and Project Co-ordinator of the Give 30 Project (@Give_30), last year on the last day of Ramadan 2013.
30 Masjids reached out to Brother Ziyaad for an update and he readily agreed.
We caught up with him after Jumah Prayers on this Third Friday of Ramadan 2014 at the Bosnian Islamic Centre in South Etobicoke. Meeting in BIC also fulfilled my requisite annual Ramadan visit to this Masjid from my childhood.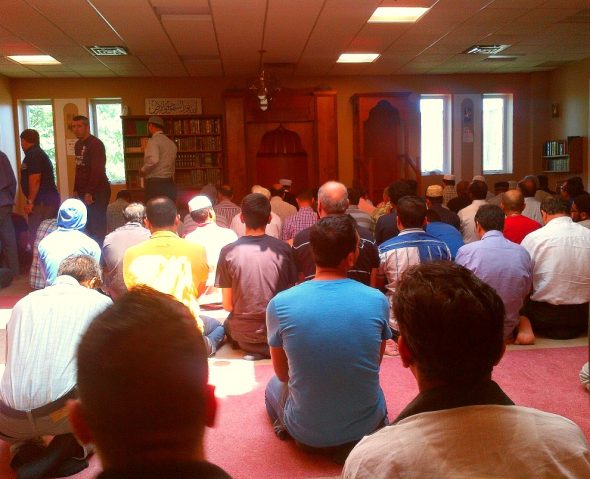 After the Jumah Prayers were completed, the Imam strongly urged everyone to become involved with the Give 30 Project, before the end of Ramadan.
Simon gave $5 to #Give30 in 2013. Now he's doubling up w/ $10. Will you double up too? Pls RT http://t.co/OruknVnwg4 pic.twitter.com/wNiSPya5lJ

— Give 30 (@Give_30) July 17, 2014
You may appreciate reading . . .