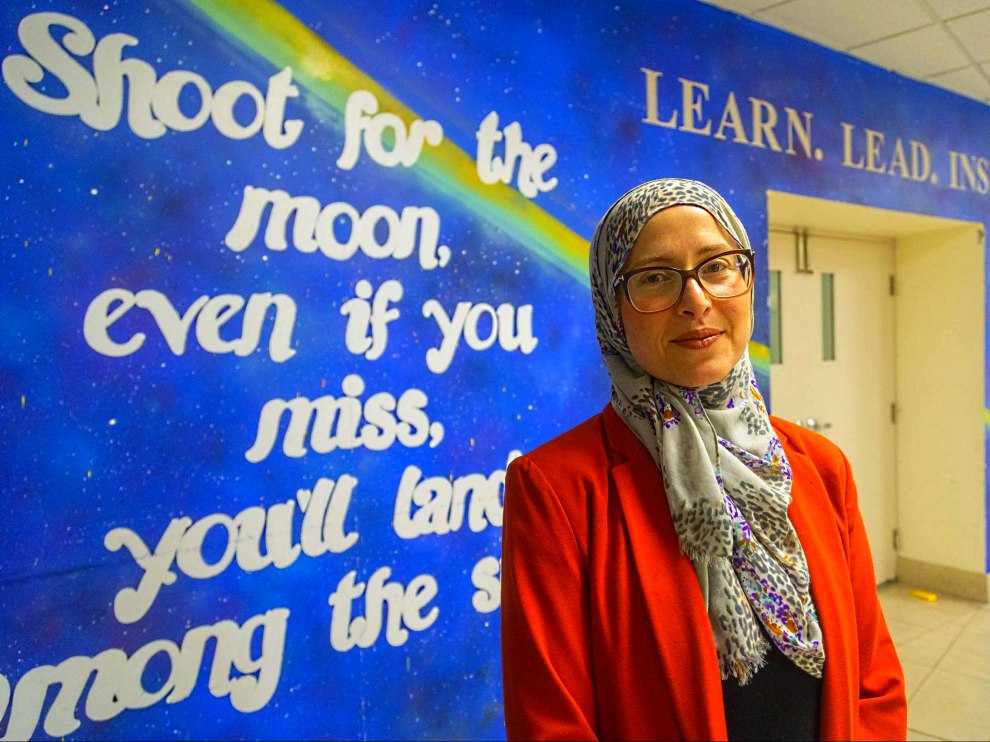 "It was very important for me, as the first official trip that I made within 30 days of taking office, to come to London to meet with its Muslim communities because of the tragedy that saw the loss of the beautiful members of the Afzaal family.
"Communities are still coping with the aftermath of that.
"This is where the recommendations to combating Islamophobia emerged, including the recommendation to create an office for a special representative on combatting Islamophobia, came loudest from London Muslims.
"I've come here to let people know the work is starting,
"That I'm beginning to consult with community members, starting with London's Muslim community." — Amira Elghawaby, in front of Mural painted by Yumna Afzaal. Sunday March 19 2023
( Photo Credit: Mike Hensen / The London Free Press )